Insurance for Any Collector
At American Collectors Insurance, we provide top-rated insurance for a wide variety of collectibles and collector's items, including Agreed Value auto insurance for collector vehicles, classic cars, vintage cars, antique trucks and even classic motorcycles.
Save up to 40%
vs Regular Auto Insurance. Enhanced classic car insurance coverage at an amazing price!
Agreed Value
Classic Car Insurance coverage includes "Repair Shop of Choice" claims service.
#1 Ranked
Insurance Company and Auto Insurance Agency on Trustpilot! (06/2022)
Live Support
Call, email, or chat with experienced Collector Insurance Specialists.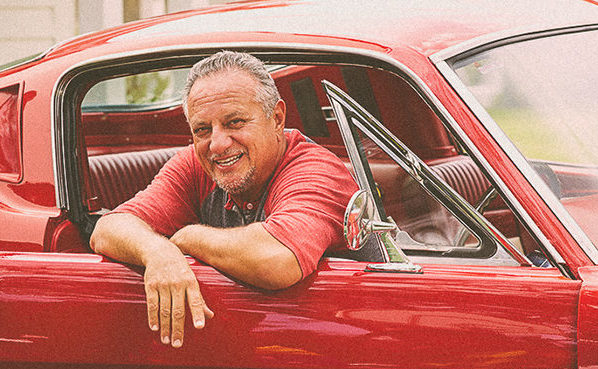 Do I Qualify for Collectors Insurance?
See if you meet a few simple collectible / classic car insurance requirements.

Check Eligibility
What's My Classic Car Worth?
Free online resources to help you estimate your collector car's current value.
Online Valuation Tools
Agreed Value Collectors Insurance on Your Terms
Since 1976, American Collectors Insurance has provided peace of mind for classic car collectors and vintage vehicle enthusiasts with industry-leading classic car insurance protection. At American Collectors, we make it easy to obtain an Agreed Value collector car insurance policy personalized for you.
American Collectors Insurance is a recognized leader in the classic car insurance industry. We have a team of collector specialists to tailor a policy to protect your prized collector vehicle, classic car or collectible. Our specialists will help you select appropriate limits and coverages to enable you to restore your vehicle to pre-loss condition (if reparable) or to be valued appropriately (if involved in a covered total loss).
Agreed Value coverage
Repair shop of choice
Tailored options for every collector
Knowledgeable Collector Insurance Specialists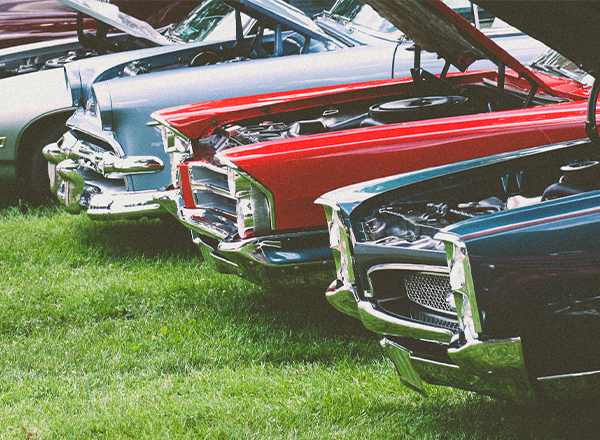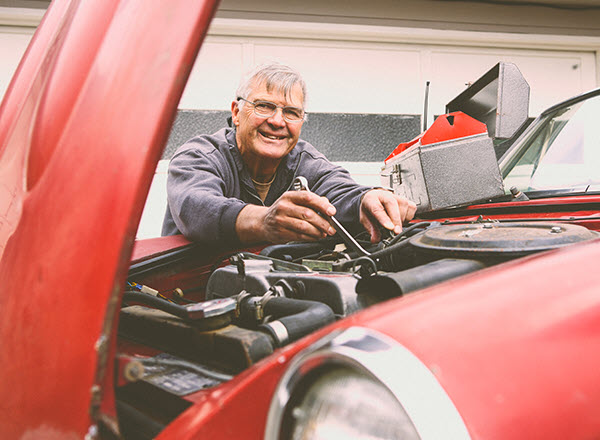 American Collectors Offers C.A.R.E. for Your Classic Car
Hit the open road, with a C.A.R.E. (Collector Auto Reimbursement & Expenses) plan for your collector car. American Collectors Insurance offers a variety of towing, labor, and expense reimbursement options for collector vehicles, such as classic cars, exotic cars, imports, hot rods, collector motorcycles, antique and classic vehicles.
Our C.A.R.E. plans add extensive coverage to your classic car insurance policy for incidental expenses such as roadside assistance, emergency towing, emergency lockout, lost key returns and much more.
Learn About C.A.R.E. Plans
Join a Community of Collectors
At American Collectors Insurance, we believe strongly in the power of community. Connect with fellow classic car owners, collectors, and enthusiasts. Stay informed about community events and collector car clubs in your area.
View the Community
Frequently Asked Questions (FAQs) about Collector Auto Insurance
How is classic car insurance different than regular auto insurance?

+

–

• Traditional or regular auto insurance covers you for the Actual Cash Value (ACV) of the vehicle. Regular auto insurance is generally appropriate for newer vehicles that are depreciating in value, driven regularly, or where replacement vehicles are widely available. Because these vehicles depreciate, a claims adjuster determines the ACV estimate for the vehicle AFTER a "total loss" accident occurs. The ACV is calculated by estimating the depreciated value the vehicle and adjusting this estimate for excess mileage, vehicle condition, location, etc. 

NOTE: Regular auto insurance does not generally adjust the total loss ACV estimate for any additional equipment or improvements not original to the vehicle when it was manufactured (e.g., vehicle restoration costs, safety, performance or drivability modifications, custom paint, etc.).

• Classic car insurance generally includes Agreed Value coverage, whereby the customer and insurance company mutually determine an appropriate Agreed Value limit for the vehicle at the inception of the policy term (i.e., BEFORE a total loss occurs).  This allows the customer to have peace of mind in knowing that his/her financial investment to purchase or restore his/her classic or collector car will be adequately insured.

• In addition, classic car insurance policies may also have additional built-in coverages (or have optional coverages available) that appeal to a classic car owner (e.g., flat-bed towing, shop of choice repair, emergency lodging, discounted salvage buyback, etc.).

Why is classic car insurance so much less expensive than regular auto insurance?

+

–

To qualify for classic car insurance, a vehicle must be driven primarily for pleasure or hobby use and is NOT driven regularly for business, commuting, or other general use.

As a result, the collector vehicle is generally driven for fewer miles annually. This reduces the probability of accidents. This translates to lower claims and injury costs, which results in lower insurance premiums for classic car insurance customers.

What kind of vehicle storage requirements are required to be eligible for a classic car insurance policy?

+

–

• To qualify for coverage under a collector auto policy your vehicle must be adequately protected and stored when not in use. Eligible vehicle storage includes: private and enclosed garage, rental or storage / garaging unit.  Carports or other storage types may also be eligible (depending on state).

How frequently can a vehicle be driven to be eligible for a collector car insurance policy?

+

–

• Generally a vehicle should be driven for hobby-related activities and occasional pleasure use.  The vehicle should not be used for business or daily transportation. You have the flexibility to select an annual mileage plan consistent with your anticipated usage. Call (800) 360-2277 to speak with a collector insurance specialist to tailor your insurance plan today.

How old does a car have to be to qualify for a classic car insurance policy?

+

–

• A vehicle is generally considered a classic car and may, depending on condition, qualify for collector car insurance if it at least 20 model years old.  Newer collectible vehicle less than 20 years old may also be eligible for a collector car insurance policy if it is unique, rare, limited production, exotic, collectible, modified, or otherwise collectible.

• Classic car insurance protects "enthusiast vehicles" that are in good condition, not daily drivers, and are stable/appreciating in value with Agreed Value coverage. In other words, eligibility for collector auto insurance is not strictly classified by the age of the vehicle.

• Call (800) 360-2277 to speak with a collector insurance specialist today so we can help you determine if your vehicle qualifies for collector auto insurance coverage.

What types of vehicles are qualify for collector car insurance?

+

–

Any vehicle type that is considered collectible may qualify:

• Antiques, vintage, and classic cars
• Modern classics from the 80s, 90s and post-2000s
• Muscle cars
• Sports cars
• Vintage race cars
• Classic trucks and SUVs
• Classic motorcycles
• Modified vehicles, hot rods, kit cars and replicas
• Custom builds and vehicles under restoration
• Exotic, hyper-cars and special interest vehicles
• Vintage military vehicles, antique tractors and retired fire trucks
• Japanese Domestic Market (JDM) vehicles
• Low-riders and Tuners
Call (800) 360-2277 to speak to a collector insurance specialist today to discuss your special vehicle.

Is my car eligible for collector car insurance coverage?

+

–

To be eligible for collector car insurance, your vehicle must fit one of the following definitions:

Collector Vehicle:  A qualified vehicle type such as Classic Auto, Antique Auto, Vintage Auto, Restomod, Street Rod, Exotic or Special Interest Vehicle.
Condition: The car must be in good operating condition, previously restored, or currently undergoing a restoration.
Limited use: Your antique or classic vehicle should be driven on a limited basis, such as for hobby-related events (e.g., car shows, exhibitions, club activities, parades, etc.) or for pleasure drives.  You can select your expected annual mileage preference on these activities.  The vehicle should not be used for business or used as your daily driver.
Storage: You must store your vehicle appropriately when not being driven to protect the condition of your vehicle (e.g., private enclosed garage or vehicle storage facility).

Does my driving record impact eligibility for (or costs for) classic car insurance?

+

–

Yes. You may not qualify for collector car insurance if you've had multiple accidents or driving violations on your driving record.

Depending on the insurer, claims or excess driving violations may also affect your collector car insurance premiums.

What is the difference between classic car insurance and collector car insurance?

+

–

•  Classic cars generally refer to vehicles based on the age of the vehicle.  Collector cars is a broader category definition (i.e., includes classic / antique vehicles).  In addition, the broader collector vehicle categories include good condition vehicles such as modern classics, limited production vehicles, exotic vehicles, historical vehicles, as well as resto-mods, hot rods, rat rods, street rods and other modified vehicles.

•  Classic car insurance generally includes agreed value or stated value coverage.  Collector auto coverage also includes other policy coverage enhancements or has optional coverages available to protect unique risk exposures for collector vehicles.  Examples of these coverages might include flat bed towing, VIN theft/fraud coverage, discounted salvage buyback, spare parts and automotive tools coverage, disaster relocation coverage, etc.

What is unique about classic car insurance from American Collectors?

+

–

• American Collectors offers TreasureGuard Classic and Collector Car Insurance. an industry-leading classic auto insurance policy offered by American Collectors Insurance (in collaboration with American Modern Insurance Group).  The TreasureGuard policy includes enhanced collector car coverages in the base policy contract, such as Disaster Relocation Coverage, Basic Towing Coverage, Spare Parts Coverage, Full Safety Glass coverage, and Pet Coverage.

• In addition, TreasureGuard has 4 optional coverage packages available to tailor the policy to the coverage desired by the customer.  The Titanium bundle includes TreasuredTitle coverage, a coverage designed for vehicles with special sentimental or historical value or for limited production vehicles.  This TreasuredTitle feature gives a customer the option to buy back their vehicle after a total loss at a 50% discount off the estimated salvage value.