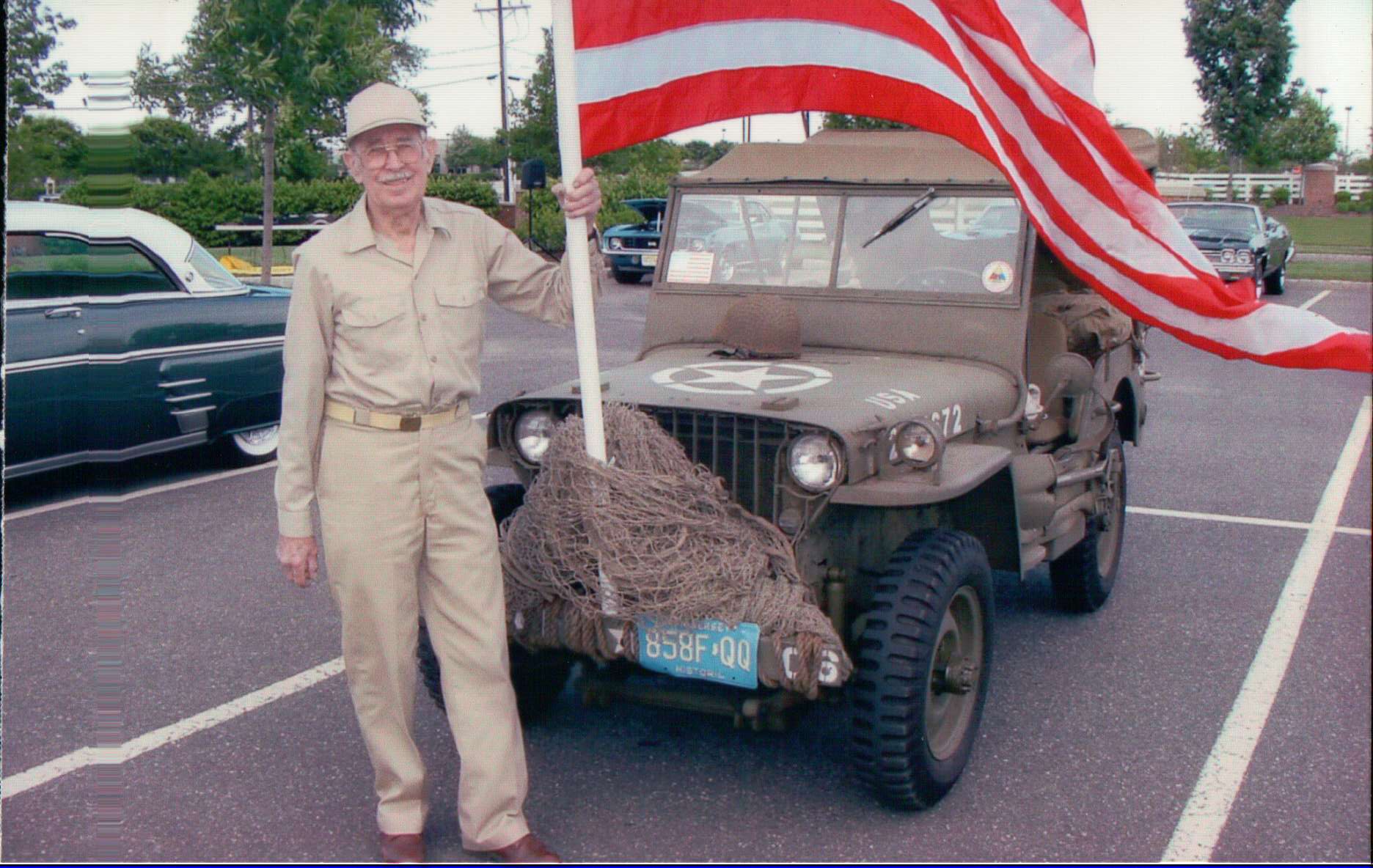 BARB BALCHUS | MIDDLETOWN, NJ
Rebuilding after Sandy: A military legacy and a 1941 Jeep
On the one year anniversary of 1941 Willys Jeep Superstorm Sandy's landfall in New Jersey comes a story that's about more than rebuilding after the storm. It's about preserving memories and standing strong and resilient in the face of adversity, whatever its form. And this particular account highlights the dedication of a special group of storm survivors: collector car enthusiasts.
This 1941 Willys MB US Army Jeep was the pride and joy of owner Bernard Balchus. It carried with it a lifetime of military service and family memories – Bernard, a World War II veteran, restored and drove the vehicle until his passing last October. His daughter, Barb, and her mother drove the Jeep to his funeral.
But right after the funeral, Barb took the Jeep to a local restoration shop for some routine repair work. She didn't know it at the time, but that was the last time she would see the Jeep as she and her father had known it. Three days later, Superstorm Sandy hit the east coast of the US with force, causing widespread flooding, power outages, downed trees and fires. The storm took with it the Jeep's cushions, flooding the vehicle with saltwater up to its dashboard. It was deemed a "total loss" – but to Barb, it wasn't. This was no time to give up on a symbol of her father's legacy. It was time to restore and rebuild.
Unlike many Sandy stories, there's a bright note to the end of this one. When Sandy hit, Barb had the Jeep covered with collector car insurance. It allowed the family to keep the Jeep and begin restoring it to its pre-Sandy glory. It will once again be a proud piece of family history that Barb hopes to share with generations to come.
For a look at more photos, including the restoration process and the damage done by Sandy, visit this Pinterest board.
This story is brought to you courtesy of American Collectors Insurance, proud to protect the Balchus family's Jeep and thousands of other collector cars damaged in Superstorm Sandy. For another great classic car comeback following Sandy, watch two very special episodes of American Detours which feature the recovering Jersey Shore in a storm-damaged, newly restored 1969 Corvette.
For more information about classic cars damaged in Superstorm Sandy, e-mail Marketing@AmericanCollectors.com for an expert perspective from the leading insurer of collector vehicles.