September 16, 2007 – 550 local motorcyclists raised $158,142 in donations at this year's event, breaking an all-event record for the third year running. The Ride for Kids supports the Pediatric Brain Tumor Foundation (PBTF), which seeks to find the cause and cure of childhood brain tumors. The PBTF has become the world's largest non-governmental source of funding for childhood brain tumor research.
The ride began in King of Prussia, PA, and riders enjoyed a scenic trip through Valley Forge National Park, along the Brandywine River, before the ride ended in Longwood Gardens, in Kennett Square, PA. At Longwood Gardens, riders and volunteers participated in the Celebration of Life, which featured eight local brain tumor patients. Also speaking at the Celebration was Dr. Jay Storm, a pediatric neurosurgeon and researcher at Children's Hospital, who praised the crowd for its efforts. Quoting Dr. Martin Luther King, he said, "It's always the right time to do the right thing," adding, "You are doing the right thing."
This year's top team was "Tyler's Team," sponsored by American Collectors Insurance. The team raised $68,100, helped in large part by the team's top fundraiser, Neil Bookman, who single-handedly raised $65,365. The event's grand prize – a Honda motorcycle, was won by Tyler's Team member Dave Uhle.
To find out more about Ride for Kids, or to locate an event in your area,
please visit http://www.pbtfus.org/rideforkids/.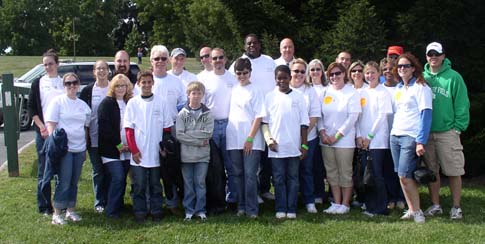 Pictured above are Tyler's Team riders, volunteers and supporters.
Thanks to everyone who participated!