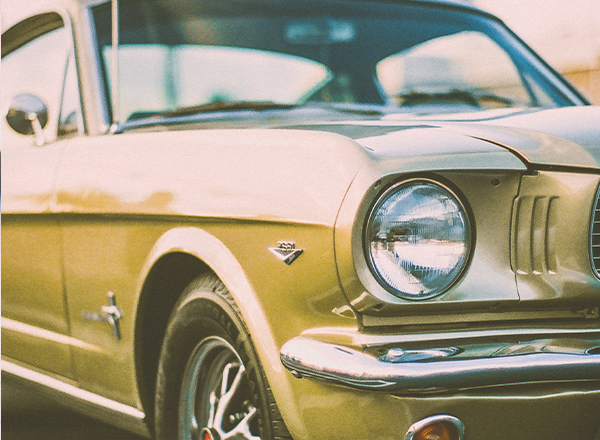 CHERRY HILL, NJ (March 24, 2010) — American Collectors Insurance, a provider of specialty insurance for collector vehicles and collectibles, has expanded to its 50th state by offering collector-vehicle insurance coverage in Hawaii.
American Collectors, which has provided collector-vehicle insurance since 1976, offers insurance for a wide range of collector cars, trucks and motorcycles, including exotics, street rods, muscle cars, antique tractors, and many other types of collector vehicles.
The collector-vehicle insurance policies can provide:
Agreed-value coverage, which pays the vehicle's full-insured value (less any applicable deductible) with no depreciation in the event of a total loss
"Inflation Guard," which increases a vehicle's insured value by 2% every quarter, up to a maximum of 8% per year at no additional cost
Spare parts coverage of as much as $500, with additional coverage available
A choice of deductibles for flexibility and savings
Several choices of mileage and usage plans, including the "Freedom Tier" that enables drivers to use their vehicles up to 7,500 miles per year
The exclusive TLC (Towing and Labor for Collectors) Plan, a comprehensive towing and labor expense reimbursement plan offered in three affordable levels of coverage.
Coverages vary by state.
"American Collectors Insurance was founded in 1976 with the simple goal of providing superior coverage at affordable rates to car lovers—while offering insurance agents an easy solution for their clients who own collector vehicles," noted Laura Bergan, vice president of marketing for American Collectors Insurance. Since then, she noted, the company has worked with tens of thousands of insurance professionals, several prominent insurers, and numerous car collectors.
"There are millions of Americans who are collector-car enthusiasts, and American Collectors Insurance now can provide responsive service, easy online tools, customized insurance, and competitive rates to them," Bergan added.
American Collectors provides insurance professionals with online quoting, submission and policy management capabilities at its Web site at www.AmericanCollectors.com/agents.
Insurance brokers can quote and obtain coverage online at www.AmericanCollectors.com/agents through a password-protected account (24 hours a day, 7 days a week, 365 days a year) and over the telephone at (800) 620-5052 (Monday-Friday, 8:00 a.m.-8:00 p.m. EST and Saturday 8:00 a.m.-5:00 p.m. EST).
The company recently extended its service hours to make it more convenient for insurance brokers around the United States and their clients to get service at the times that work for them.
About American Collectors Insurance: American Collectors is the nation's leading provider of collector-vehicle and collectibles insurance coverage. Based in Cherry Hill, N.J., and licensed in 50 states, American Collectors offers products through independent insurance agents, in partnership with several major insurance organizations, and direct to consumers.
Company information:
www.AmericanCollectors.com
Find us on Facebook and Twitter
(800) 620-5052
info@americancollectors.com