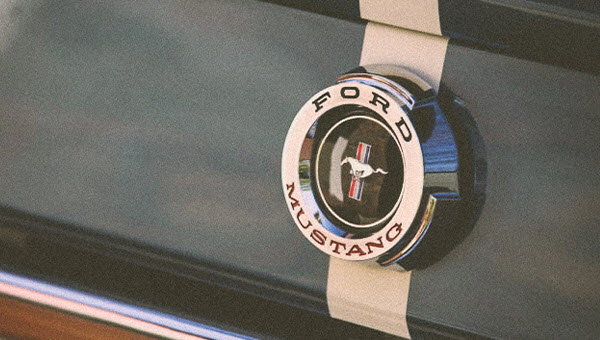 For Immediate Release:
American Collectors Insurance Hits the Open Road and Launches Webisode Series
American Detours, Where Classic Rides Meet Classic Drives, Puts Viewers in the Driver's Seat
Cherry Hill, N.J. (October 15, 2012) –– American Collectors Insurance today announced it will pack its bags and hit the open road for American Detours, (www.AmericanCollectors.com/AmericanDetours) an exciting new web series that pairs classic American roads with classic collector cars. American Collectors has selected the first destination and is letting the public ride "shotgun" by helping to choose the other destinations and pit stops. Customers and auto enthusiasts will be given the opportunity to vote on what scenic roads American Detours should visit next as well as provide input on what "can't miss" spots should be incorporated into the road trip. Voting opens October 15 through October 29 and every day one lucky voter will be randomly chosen to receive a $100 American Express gift card.
Enthusiasts can cast their votes on either the American Collectors Facebook page: www.facebook.com/americancollectors or website: www.AmericanCollectors.com/AmericanDetours. Once the votes are tallied and the roads are chosen, the American Collectors team will travel the winning routes stopping at participants' suggested local attractions and eateries, and visiting with some automotive experts and enthusiasts along the way.
To help get things started, the historic Brandywine Valley in southern Chester County, PA, will serve as the location of the premiere episode. Its rolling hills were once the site of revolutionary war battles, but now are home to countless museums, quaint bed and breakfasts, and historic buildings.
American Detours plans to visit several unique destinations, including Longwood Gardens (http://www.longwoodgardens.org/) and the Boyertown Museum of Historic Vehicles (http://boyertownmuseum.org/). Other stops will include Jimmy John's (http://www.jimmyjohns1940.com/), serving "famous frankfurters" for over 70 years and Victory Brewing Company, famed for delicious brew & locally-inspired grub (http://victorybeer.com/). At the conclusion of filming, American Detours will invite local American Collectors' customers and enthusiasts to join in the festivities as part of the show.
Where the American Detours team travels next is entirely up to the public. A dozen great driver's roads have been selected for participants to vote on. The series will steer clear of the routes that everyone's heard of and been to, preferring to discover "hidden gems" that see a little less traffic than their more famous cousins.
"We're really looking to classic car enthusiasts to shape the first season of American Detours and want them to feel like they're in the driver's seat right along with us," said Jill Bookman, CEO of American Collectors Insurance. "American Detours is less about the best route from point A to point B, and more about the journey. We're extremely excited to fire up our engines, take to the open road, meet new people and explore new things along the way."
Voting will be split into 2 rounds. The top-voted road in each round will be featured in American Detours. Round 1 will include the following:
US1 (Florida), Miami Beach to Key West –
Miami Beach is the land of glitz and glamour. But soon you're going along the edge of the Everglades. The driving highlight of the route is the chain of bridges connecting 36 keys, including Seven Mile Bridge.
Texas Hill Country –
Texas Hill Country has a wide range of geology and culture from sophisticated Austin to remote and dusty ranches. It includes several very significant car collections and is the place to be for American barbecue.
Route 33 north of Ojai, California –
Route 33 is rich with beautiful views of oceans, mountains, and canyons. What more can you ask for in a scenic drive?
Arizona 87, Scottsdale to Sedona –
From the valleys of Phoenix to the piney heights, Route 87 climbs more than a mile high, twice.
Iowa Route 6, River-to-River Road –
Iowa's Route 6 was the first completed segment of what became the first transcontinental road.
Monongahela National Forest/Route 39 West Virginia –
Route 39 in West Virginia is the drivers' route and has over 100 miles of highlands and curves.
Round 2:
Las Vegas-area ride –
From the 8,000 ft elevation of Mt. Charleston, down to the Las Vegas Strip, this ride has everything you could ask for from a desert tour.
Creole Trail, Texas and Louisiana –
Gators! Airboats! Gumbo! Creole! Seriously, does this one need an explanation?
Wichita Mountains, Oklahoma –
Home of some of the last and best prairie lands, this trip through the Wichita Mountains combines endless straightaways with desolate and rugged hills.
Housatonic River Run, Connecticut –
As you ride due north through Connecticut, classic New England is everywhere. And even better, we'll be trying to make this drive during the fall foliage season.
Bonneville from Orem, Utah –
Make your way north to Rt. 80 and the speed limit becomes 80mph, and locals only consider that a suggestion, not that we condone that sort of thing.
Neah Bay, Washington –
Take a trip to the most northwesterly point in the lower 48 and ride along the shore before cutting inward for a taste of the Olympic range.
American Collectors will be selecting one participant each day to receive a $100 American Express gift card, so voting and sharing the contest with friends is encouraged.
The webisodes are set to roll out Spring 2013, however, American Collectors will be releasing "teaser" videos, behind-the scenes sneak peeks, etc. on its Facebook page (https://www.facebook.com/americancollectors) all year long.
For American Detours announcements and voting opportunities, visit: https://www.facebook.com/americancollectors or www.AmericanCollectors.com/AmericanDetours.
About American Collectors Insurance
American Collectors Insurance is the nation's leading provider of collector-vehicle and collectibles insurance. American Collectors offers products through independent insurance agents, in partnership with several major insurance organizations, and direct to consumers. A wide range of collector vehicles qualify for American Collectors' program, from "brass and wood" antiques to street rods, exotics, modern classics, and more. American Collectors also offers all-risk coverage for a wide range of collections from stamps, coins and comic books to vintage wine, sports memorabilia and beyond.