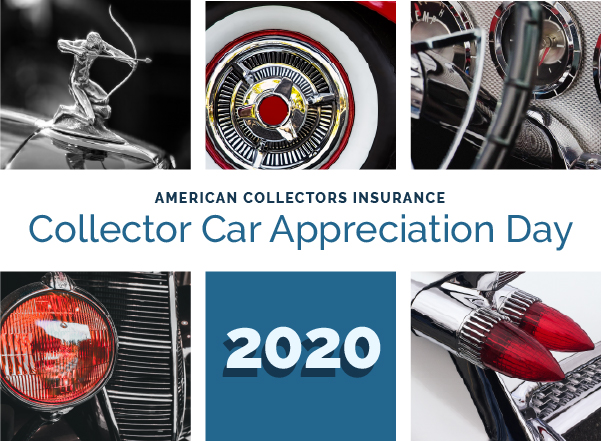 American Collector Insurance's "Appreciate the Details" Collector Car Appreciation Day photo contest is now open for submissions!
Submit your photo before 11:59 pm EDT on Saturday, July 18th for a chance to win 1 of 15 Amazon gift cards that will be awarded across 5 different categories (wheels, taillights, dashboards & interiors, hood ornaments or headlights).
Enter Here: https://americancollectors.com/collector-car-appreciation-day-contest/
P.S. By VERY popular demand, American Collectors Insurance's staff will pick the winners on Monday, July 20th!