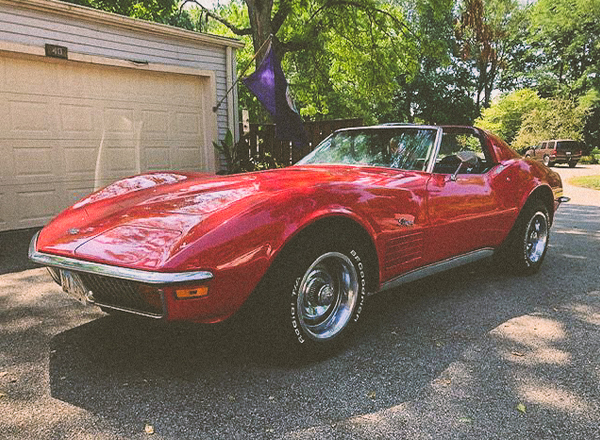 You like old cars. In fact, you like them so much that you collect them. You take care of them. You work hard to maintain them. Your meticulousness in your car collection-related endeavors borders on the irrational – but that's just fine. However, if you have a standard car insurance policy in place to protect your precious antique vehicles, well, that's a different kind of irrational. Did you know that a standard auto insurance policy doesn't do a thing to protect the full value of your classic car? That might sound strange, but it's completely true.
Even though you drive your antique or collectible automobile with limited frequency (if any at all), insuring isn't just a formality – you need to protect it. If you're thinking, "It's in a garage, it's fine," we urge you think again, because you're probably under the impression that it's covered by your home's insurance policy. While that may be true, it's not completely true. The whole truth is that the whole value of your classic car won't be handed to you in the event of a total loss, regardless of whether or not it happens under your roof or on the highway.
If you're relying on a regular car insurance policy or your home insurance policy to protect your classic car, think about this: That four-wheeled antique in the garage isn't a house; nor is it a regular car. Why treat it like it is? If that doesn't change your mind, we hope you have the financial resources to replace it in the event of total loss!
At the risk of bordering on the verge of melodrama: Forget about anger, the sentiment conjured by just the thought of losing a classic car is almost too much to bear! After all the trouble a collector goes through to acquire and maintain their collectibles, they at least deserve to be fully compensated in the of such misfortune!
All of that aside, the truth is that we here at American Collectors Insurance know how devastating it is for a collector to lose his or her classic car or motorcycle. You can't guarantee the full and unequivocal protection of your classic car, but we can guarantee the protection of monetary investment in it with our agreed value, which is just one of the many features of our classic car insurance policies.
Give us a call right now to learn more about what we can do to help you protect the value of your classic car with one of our collector car insurance policies.