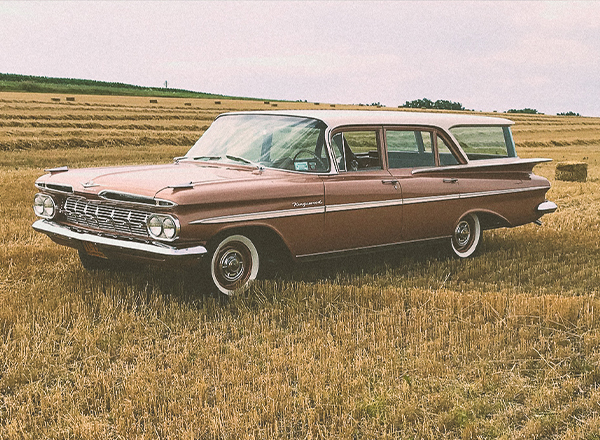 If you're a classic car owner, you need to have an insurance policy that offers the specialized kind of coverage you need. And, chances are that you found yourself here because you either have no insurance or a standard insurance policy. Also, chances are you're interested in a classic car insurance policy for collectors. So, we invite you to read on to learn about how you can get the right policy for you.
Find out if you Qualify
First, you'll need to figure out whether or not your vehicle is eligible for collector insurance. With us, you need a minimum of 5 years of licensed driving experience, a good driving record with no more than one moving violation or one at-fault accident in the last 3 years, and a regular-use vehicle.
Do some research
You'll need to learn about the differences from company to company and policy to policy. With American Collectors Insurance, we offer features like Agreed Value, TLC, several mileage options and more that differentiate our policies from standard insurance, and other collectors' car insurance policies as well.
Ask around
If you don't have any friends or family members that own classic vehicles, go to a car show and see if anyone there can enlighten you about their policy. If you're more on the shy side, check out a testimonials page to see what customers of a classic auto insurance company have to say.
Investigate Different Companies
Insurance companies can be a hassle. Find out which of the many providers offers the kind of service you're looking for. Do they have a reputation for providing exceptional customer service? Is it hard to speak with a representative? Do they offer roadside assistance? These are just a few questions to keep in mind while you shop between companies and browse different policies.
Get a Quote
Pick up the phone and call 800-360-277 to speak with a live, licensed representative to get a quote today.
We're certain your search for collector car insurance will lead you back to us here at American Collectors Insurance. Check out the rest of our site and then give us a call to learn about the many ways we can protect your vehicle!