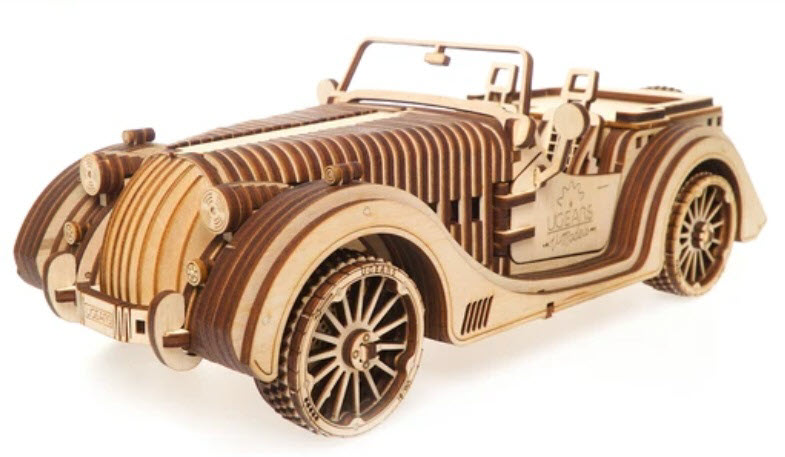 As the global coronavirus (COVID-19) pandemic is affecting all of lives, we here at American Collectors Insurance are looking for ways to keep our spirits up and to give you some great ideas and classic car movies / videos to get your classic car fix during these times. Although the spring car shows, club meetings, and social events have been cancelled in response to the pandemic, we can still fuel our passion for classic cars safely from home.
Here are some cool, classic car-related activities you can either enjoy alone (or while brain-washing your kids into becoming the next generation of car collectors). Hopefully, these activities can sustain you until the car show season resumes!
Have we've missed a great idea? Contact us and we'll add it to the list.
1. Watch Historical Car Car Movies / Videos (Biography)
Download, rent or buy from Apple TV or Amazon any of the classic car videos / movies from our recommended list of Hollywood biographies to brush up on your important car history facts with entertaining biographies based on true stories.
2. Watch Classic Car Movies / Videos featuring unforgettable Classic Cars
This will undoubtedly be a controversial list, but here's a curated list of what we feel are the Best Classic Car movies / videos from Hollywood. These movies were released over four decades; not only do they have great storylines, they also feature some truly unforgettable classic cars.
3. Visit Virtual Car Museums across the globe
Although you may not be able to physically go out and attend a car show right now, thanks to Google maps, you can be digitally transported so you can visit incredible car collections and museums from around the globe with just a click of your mouse. Attached is a list of 16 of our favorite self-guided, virtual auto museums on Google maps that have unique, historical and collectible cars for you to pinch, zoom or simply gawk at.
Museums in the US
Museums in Europe
Museums in Asia
4. Binge watch Classic Car Movies / Videos on YouTube and Motor Trend TV
Petrolicious has an great YouTube channel that has quality, original videos for classic car enthusiasts which celebrates the inventions, personalities, and aesthetics that ignite our collective lust for great machines.
MyClassicCarTV takes viewers on YouTube to local car shows, amazing collections, and prestigious automotive events.
Motor Trend TV has created a video library of great car collector programming, including my personal favorites: Wheeler Dealers, Bitchin' Rides, Overhaulin', Fantom Works, Fast N' Loud and Chasing Classic Cars. Best of all, the Motor Trend TV link currently has a free 14-day trial subscription offer, which should last through most of the currently published social distancing duration recommendations.
5. Start building a Classic or Collector Car Lego Set
Lego sets have certainly come a long way since I was a kid. Lego has some amazing kits that are designed spark the interest in a younger generation of car collectors. Hopefully, your kids will get interested as they help the old guys (i.e., us) to build these incredible collector car models.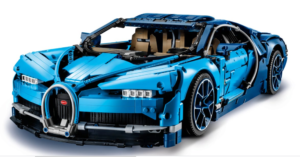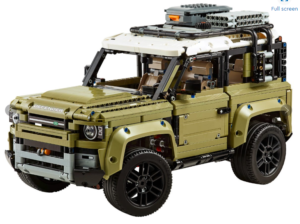 6. Build a Wooden Car Model (advanced model build)
UGears has an amazing inventory of laser-cut wooden car models that are fully operational, including 3 classic cars and one motorcycle. The UGears Dream Cabriolet model (pictured below) is not for the faint of heart however, comprised of 739 tiny parts, and is estimated to take about 13 hours to assemble. See their classic car videos about what a completed model looks like.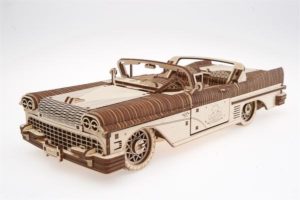 7. Color on with your kids
You're not the only one that has been cooped up, your family has too. Some companies have created resources for car enthusiasts to share your passion with your family to keep your children entertained and stimulated during this extended period of self-quarantine.
Callum: Ian Callum, founder of the design firm Callum after leaving JLR, has released some coloring pages for the Aston Martin Vanquish 25 that you download >> CLICK HERE <<. Feel free to color them and post on social media using the hashtag #colourwithcallum to be eligible to win prizes.
finaltenth.com: Talented illustrator Dan Coverdale has released some of his drawings as a complementary coloring book to help fuel kids' imaginations. >> CLICK HERE << to download a PDF of 11 designs.
MotorSport Vision: MSV has created an activity pack featuring a quiz, word search, coloring book, dot-to-dot and other activities to help entertain budding, motorsport fans. Although these were created with children in mind, it'll be our little secret if you enjoy them, too…