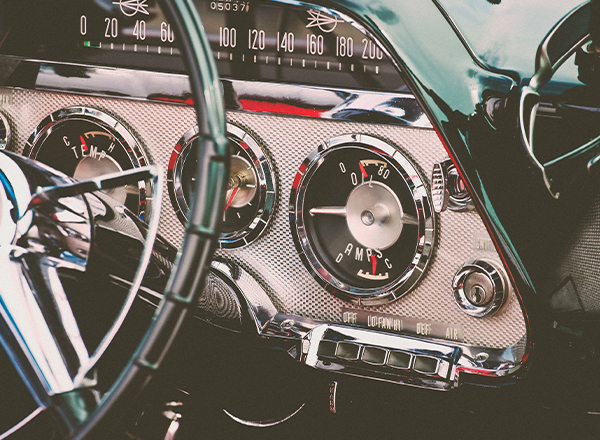 Car collecting has gone to a whole new level in recent years, and the amount of money raised at auctions has drastically increased. Throughout 2014, classic cars were auctioned off at record prices, totaling a whopping $1.3 billion to collectors in North America. When there's a demand, the supply will follow suit.
As collectors are paying top dollar for restored classic vehicles, their worth is rising exponentially. Owners are taking advantage in the recent surge of demand, and auctioning off their prized possessions. After the 2008 recession, the 2014 market is the highest it has been in recent years and the market is estimated to grow another 5% in 2015.
What was the most bought classic automobile manufacturer in 2014? Ferrari. Eight of the top ten most expensive cars sold at auction last year were vintage Ferraris. At Scottsdale's annual vintage car auction, one of the biggest events for collectors in the world, MLB Hall of Famer Reggie Jackson bought a 1991 Ferrari F40 for over $700,000. At that same event, a Ferrari California Spider was sold for $8.8 million. We're expecting classic cars to be sold for around the same prices in 2015 and in the future. This year, you can find American Collectors Insurance at Scottsdale Week, helping you choose the best package for vintage auto insurance.
A younger generation has splurged into the market, expanding the number of styles that are being sold at auction. Plus, station wagons and pick-up trucks are entering the collector and vintage phase. With the younger generation, we're seeing more and more models that are restored on the exterior, but modernized with new features on the interior, which adds to their value.
Public auction in 2014 included the most expensive car ever sold, a 1962-63 Ferrari GTO that sold in Carmel at the Quail Lodge sale for $38.1 million.
The only other high priced collector sold in the United States in 2014 was a 1961 Ferrari 250 GT SWB California Spider. Paying premium dollar makes the desire to protect the investment much more important.
With the demand for classic cars, insurance demands increase, as well. Whether it's a classic car or classic truck insurance, the right qualifications will lead to the right policy that meets your needs. When you stick to the ground rules and don't exceed a mileage limit or veer away from your coverage, you will be treated to the best coverage with American Collectors Insurance. Make sure your prized possessions are protected and inquire about our policy plans the next time you find yourself in possession of a collector's vehicle.