Top Reasons to Choose a Collector Car Policy over Standard Auto Insurance
August 16, 2019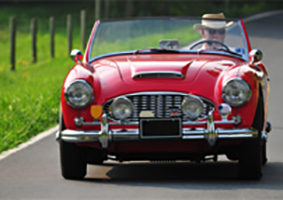 Top 7 Reasons to Choose Collector Car Policies over Standard Policies
Agreed Value Coverage: Guarantees the FULL agreed upon value (less any applicable deductible). We don't use the "Blue Book" and we don't deduct for depreciation.
Price vs Coverage: Cheaper policies, means more savings. Classic policies are 40% cheaper than standard policies.
Inflation Guard: In the event of a total loss, the policy automatically increases the Agreed Value up to a max. of 6%.
Spare Parts Coverage: Coverage for extra parts that belong on the collector car. Policy includes $500 of spare parts coverage. Additional coverage is available.
Automatic Coverage for Newly Acquired Vehicles: Newly purchased vehicles are covered for 30 days with an agreed value.
Discounts: Discounts are available for car club membership, garaging securities, mature driving courses, multiple policies, and many more!
Towing Packages: We don't just cover the basics like emergency towing and roadside assistance. We offer additional collector specific benefits like $500 personal Effects, $500 Emergency Travel Expense, $150 Car Show Expense, $5,000 Theft Reward, and more!
For more questions about our classic car program, visit our FAQ page.