American Motors Owners Association International Convention the Motor City Muster
August 10
–
August 14
EDT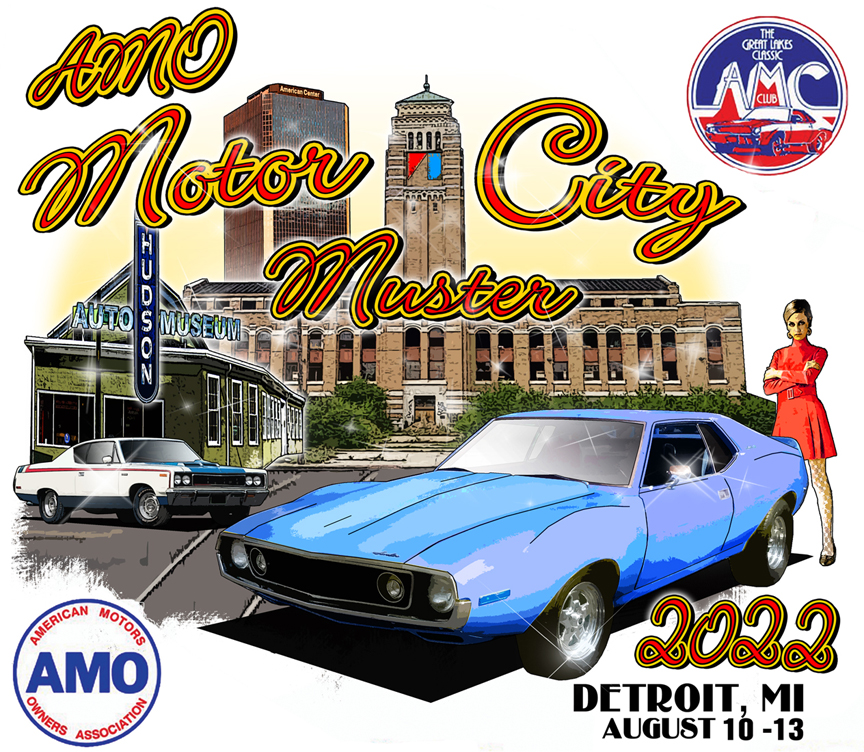 Days filled with preparation, Cruise In's, Restaurants and more leading up to the Great Lakes Classic AMC Clubs hosting the Motor City Muster. Leading to Friday when the Vendors set up and prepare for 2 days of selling, right along with the main attraction on Saturday, the car show!
Filled with AMC's from all over the country. Special interests include a Craig Breedlove Trans AM Javelin, 8 specialty Gremlins from a collection together, A "one off" Gremlin Prototype, a 1973 Ambassador (Not a Matador) City of Cleveland Cruiser, completely restored with radio, computer and shot gun! Along with the color of the day, Big Bad Green. Then the possibility of a 1970 Deuce and a half military vehicle.
They'll be something for the whole family. Food, Kids Games, DJ and Music, Cruise in to the Ford Garage (pre sale tickets), Yankee Air Museum, Michigan Automotive Heritage Museum (formerly Ypsilanti Miller Motors Sales), Cruise in to Bakers of Milford (Sunday) and even Milan Dragway racing also on Sunday.