Colorado Fall Colors Road Trip
September 23
–
October 1
MDT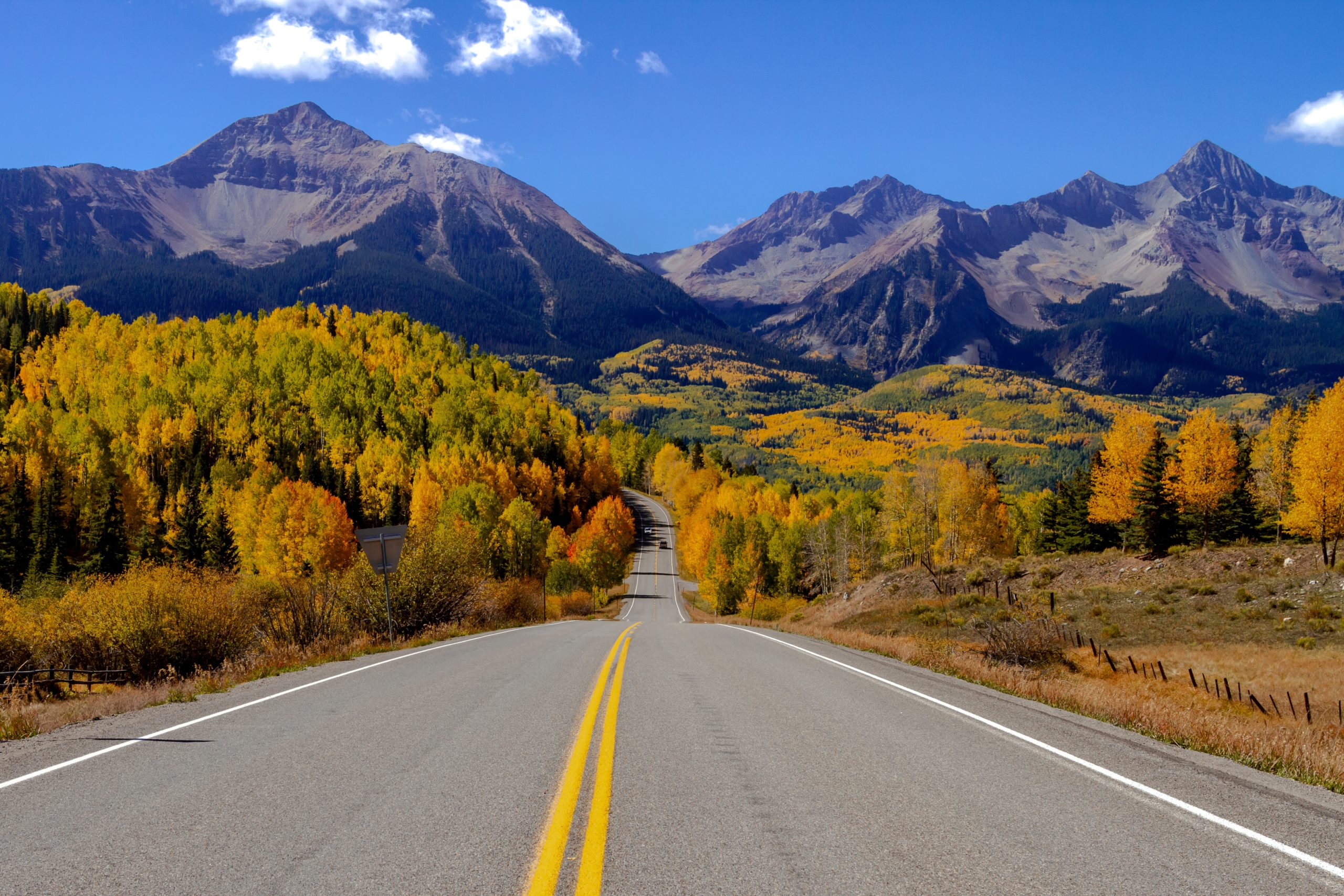 The next Colorado Fall Colors Road Trip is an ALL-INCLUSIVE tour covering Colorado's most famous roads, mountain passes, and attractions with 155,000 ft of elevation change. It will be on September 23 – October 1 which will be during PEAK FALL COLORS (the views and colors are stunning.)
This tour — The Colorado Stampede — has been designed to be the most special automotive adventure and road trip – THE ULTIMATE DRIVING EXPERIENCE.
The Colorado Stampede is intended to bring together enthusiasts who have a passion for driving their cars the way they were designed to be driven. THERE IS NOTHING LIKE IT, ANYWHERE. The most thrilling and scenic roads have been chosen. Every mile, every overlook, every attraction, every restaurant, every stop, every hotel, and every destination has been scouted and meticulously planned in advance. Many people have told us that it is their FAVORITE AUTOMOTIVE VACATION — everything is planned; all they have to do is show up and have a great time. We all enjoy the camaraderie of this unique adventure.
This is an ALL-INCLUSIVE tour including a luggage van, private parking at every destination, overnight vehicle security to watch over our stallions, a professional photographer to capture our best moments, and much more.
Would you consider joining us? Last year's Colorado Stampede was great. This year's has been designed to be even better. It will be an amazing journey you will remember for a lifetime. If you love to drive, you won't want to miss this incredible 'bucket list' road trip.
You can see pictures from the tour route and RESERVE your spot today at the website.