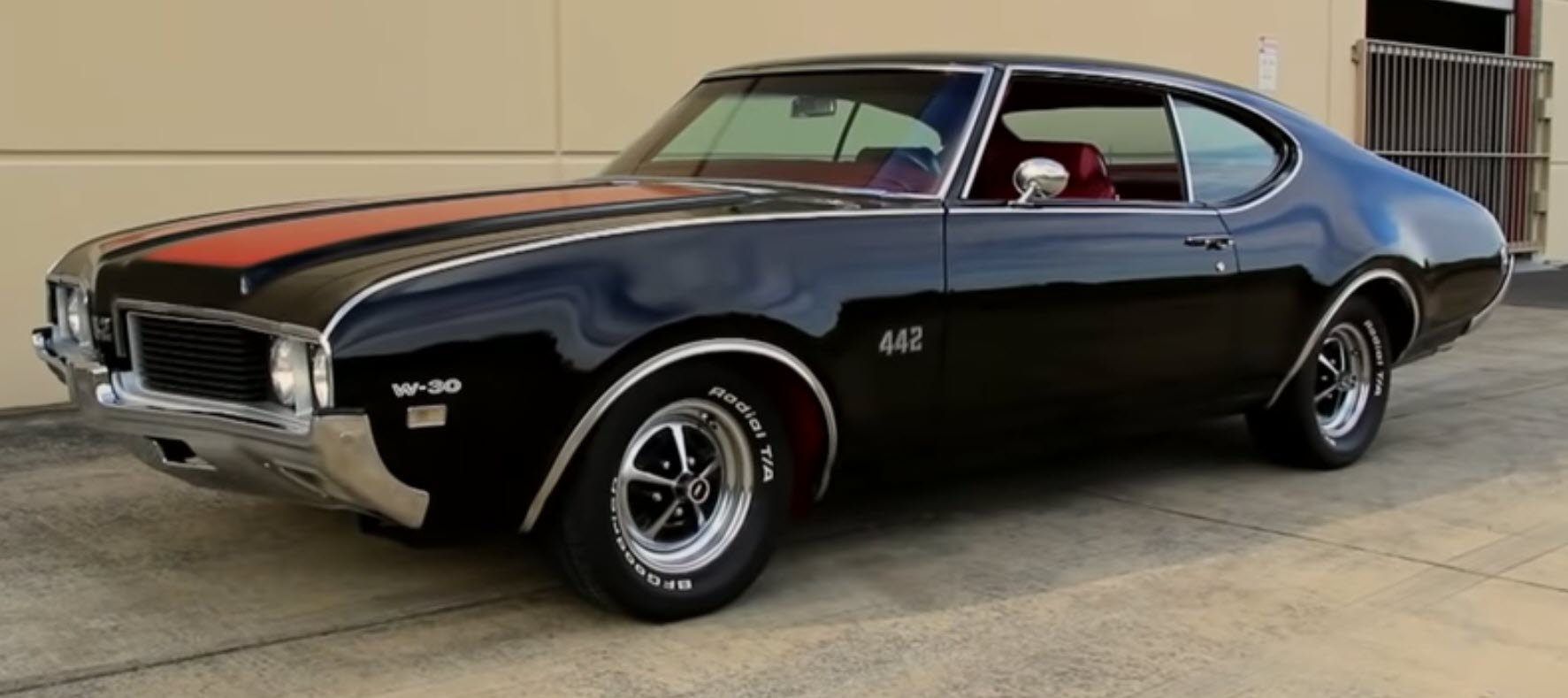 Oldsmobile was a well-known American brand of automobiles produced by General Motors for most of its existence. In 1902, the company produced 635 fascinating cars which made it the first high-volume gasoline-powered automobile manufacturer. The cars they produced were officially called "Olds Automobiles" but became known as "Oldsmobiles".
The History of the 442
The 4-4-2 (four-four-two) representing the Oldsmobile 442 model comes from the original car's four-barrel carburetor, four speed manual transmission and dual exhausts. The badging was originally written with the hyphens between the numbers. By 1968 the hyphens were removed going from 4-4-2 to 442. Oldsmobile did however continue to use the hyphens on their internal documents.
1969 Oldsmobile 442
From 1968 to 1971 the 4-4-2 became its own model. Some features on the 1969 Oldsmobile 442 included:
Trunk lid inlets for the tail lights
Steering lock ignition switch on the steering column
Standard headrests on the front seats
Larger 4-4-2 numbers
The exhaust manifolds featuring new center dividers for better performance
Along with these features, a high-performance engine was offered. They called this engine W-32 and it came with Forced Air Induction plumbing which was found on the W-30s engines. This W-32 engine was only available with an automatic, and 297 of them were built. This number included 25 sport coupe models and 25 convertibles.
Muscle Car of the Week
The black and red stripped 1969 Oldsmobile 442 W-30 shown in the Muscle Car of the Week video was 1 of 47 to be ordered by a Canadian dealership. As many collectors might know, it can be difficult to find out the car's history unless you have the original documentation. For this Oldsmobile, the original Canadian dealership paperwork was found in the car. Of course, having this documentation makes this car special, however some other things make it unique as well. Including the color scheme of this car shown in the video. This was the only Canadian ordered 442 to have this exact black and red stripped color scheme. It also has a W-30 engine making it that more unique, because typically this model year came with a W-32 engine package.
Collectible Value
The 1969 Oldsmobile 442 is a well-known car to those in the collector car community. Today they range from $30,000 to over $80,000, depending on the model. This car is certainly holding its value as time goes on. These classic cars are cherished by many. Find one with a unique engine, color scheme, or limited number of produced models and you've hit the jackpot in the collector car community.