Is Your Car a
Certified Collectible?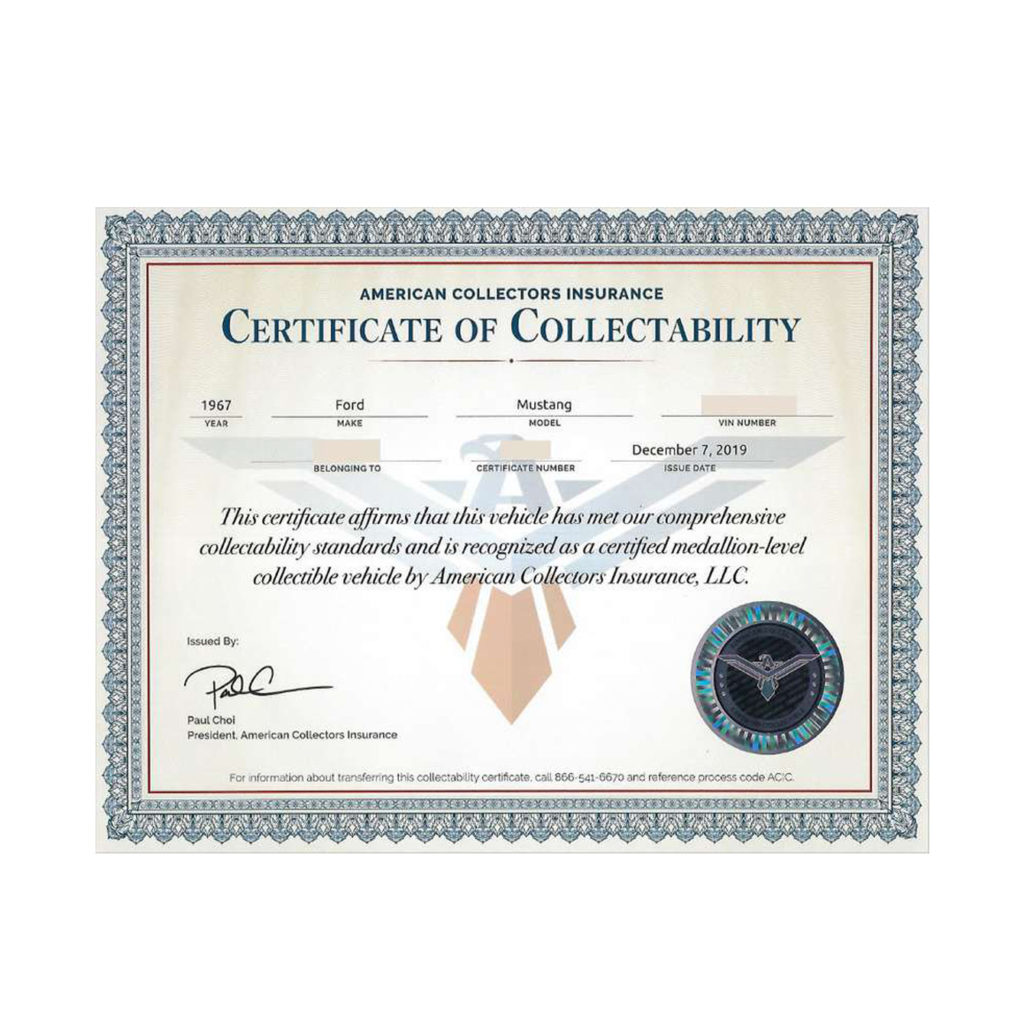 With over 45 years of experience and expertise in the collector car hobby
American Collectors Insurance is proud to be a leading authority in the industry. This has given us the opportunity to recognize a select few collector vehicles as a Certified, Medallion-level collectible.
What is a Certificate of Collectability?
The American Collectors Insurance Certificate of Collectability is a limited edition certificate that recognizes the uniqueness of your vehicle and can help to validate your investment. If you feel that your unique vehicle deserves to have one of these certificates, we encourage you to APPLY for one today!
What Do I Need to Provide
to Receive One?
You will be asked to provide basic information about yourself as well as information about your collector including any awards or certificates it has received, and a description of what makes your vehicle special. You will also be asked to provide photos of the collectible vehicle. If approved, this certificate will be designed for your specific vehicle, which is why it is crucial that all requested information is received.
If Approved, When Will I Receive My Certificate?
After applying, your submission will be placed into our review process. As this is a limited edition and high demand certificate this process may take 5-6 weeks. We encourage you to APPLY HERE or by clicking the button below, and we look forward to seeing your vehicle!
APPLY FOR A CERTIFICATE TODAY