Custom Car & Hot Rod Insurance
Your one-of-a-kind creation deserves the protection of a one-of-a-kind car insurance policy.
Flexible mileage plans tailor your policy to the annual mileage that you drive your custom car.
Discounts for safe drivers, garage security, multiple vehicles, and high-value custom cars
Coverage for Street Rods, Resto-Mods and custom cars being restored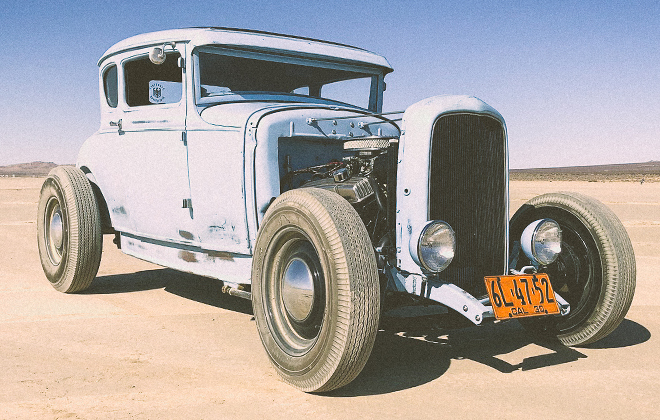 Modified Collector Car & Hot Rod Insurance Policy Features
Hot rod and custom car insurance from American Collectors Insurance goes beyond a standard auto insurance policy by providing broad insurance protection for collector vehicles based on the Agreed Value of the vehicle. At American Collectors Insurance, our coverage options provide coverage in the event of theft, damage, or accidents and are tailored for vehicles with significant modifications.

Agreed Value
Have peace of mind from knowing how much you will receive after a covered "total loss" claim. Agreed Value coverage means that, in the event of a covered accident determined to be a total loss, policyholders are paid the full agreed-upon value selected when the policy was written (less any applicable deductible), without any deduction for depreciation.
The Most Flexible Mileage
Our flexible mileage plans allow you to tailor your policy to the annual mileage you choose to drive your custom car.
Discounts
Receive discounts on customer car insurance for multiple vehicles, mature drivers, garage security, and high-value vehicles ($250,000 and up).
Coverage for Vehicles in Restoration
Even if your vehicle is in restoration, American Collectors Insurance's extensive insurance coverage still applies.
Inflation Guard*
In the event of a covered total loss to your Custom Car, Inflation Guard adjusts the Agreed Value of the vehicle up to 6% max.
Spare Parts Coverage
Receive up to $500 for covered damage or loss to classic "spare parts" at no extra cost.
Higher Liability Limits and More Deductible Options
Individualized policies feature a variety of liability limits to match your regular auto policy and a wide range of deductible options.
Automatic Coverage for Newly Acquired Vehicles*
We offer automatic coverage for up to 30 days for newly acquired collectible vehicles purchased during the policy term (up to $100,000)
Multi-Vehicle Discount*
Receive discounts for insuring more than one custom vehicle with American Collectors Insurance.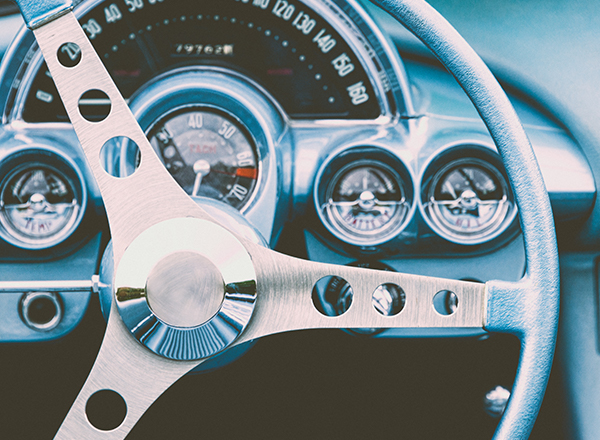 Get a Free Quote in Minutes
Getting a free hot rod insurance quote has never been easier.
Get a Quote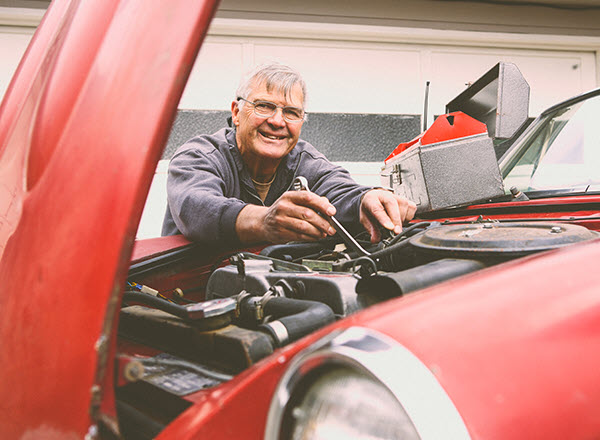 C.A.R.E. for Your Vehicle
At American Collectors Insurance, we offer Towing & Labor C.A.R.E. (Collector Auto Reimbursement Endorsement) plans for custom vehicles and hot rods. These plans, available in three tiers, reimburse policyholders for towing as well as a variety of incidental fees and costs when receiving roadside assistance. A C.A.R.E. plan offers much-needed peace of mind when you're trying to get your car back on the road.
Learn More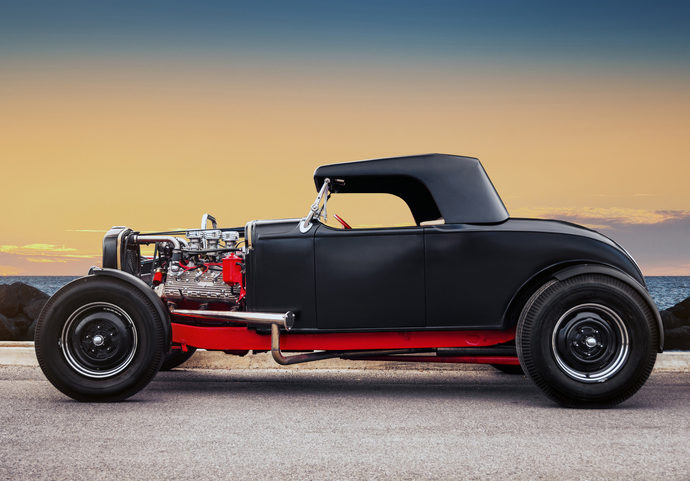 What's a Street Rod vs. a Restomod?
A Street Rod is a one-of-a-kind vehicle with many types of modifications and customizations, often including a new(er) drivetrain, that appreciates in value and is driven and maintained as a hobby. Street rods are not daily drivers or simple custom cars, but instead are crafted with a combination of the original equipment manufacturer (OEM) and aftermarket parts. A Restomod is a classic car that has been updated with vehicle components such as a newer suspension, brakes, motor, etc. to combine modern reliability and comfort with classic styling and appearance.
Collector vs. Standard Car Insurance
Collector car insurance policies differ from standard auto insurance in several important ways. Standard auto insurance covers "daily drivers," which are either new or old cars driven more frequently than collector vehicles. More driving results in more accidents; this explains why your daily driver's auto insurance premiums will generally be much higher than what you'd pay to insure a collector vehicle. Aside from cost, collector vs. standard car insurance also differs in the way they determine settlement value for a total loss claim, maximum car values insured, and vehicle eligibility and usage guidelines.
How American Collectors Insurance Underwrites Hot Rod & Custom Car Insurance Policies
We go the extra mile to make applying for custom and hot rod car insurance a simple, straightforward process without any hassles or headaches. We've outlined the underwriting process below:
Assess risk: Applications are reviewed to determine their individual level of risk.
Assess vehicle condition: Photos of the vehicle are submitted to assist in providing a valuation of the car.
Determine coverage options: American Collectors Insurance reps determine which coverage options the applicant is eligible for.
Approval: The applicant is contacted promptly letting them know their approval status and how to proceed.
Do I Qualify for Custom Car and Hot Rod Insurance?
In order to qualify for our outstanding protection and affordable rates, drivers must have:
At least 5 years of licensed driving experience.
No more than one moving violation or one at-fault accident within the last 3 years (up to 2 per household). DUI's and reckless driving violations must be at least 10 years old.
One regular use vehicle for every licensed driver in the household (exceptions may be made for full-time students and retired couples).
Does My Car Qualify?
American Collectors Insurance offers customers outstanding protection at affordable rates. To be considered for our program*, a rod or custom vehicle must:
Classified as a hot/street rod, "restomod," "restorod," custom, kit/replica, or other similar vehicle.
Be driven on a limited basis, and not as a daily driver.
Not to be used for racing or timed events
Be kept in an enclosed, locked garage (alternate garaging is available; e.g. carports within gated communities and common garages).
If you have any questions about our hot rod or classic car insurance policies, call us at 1-800-360-2277, Monday- Friday from 8:00 a.m. to 8:00 p.m. EST & Saturdays from 8:00 a.m. to 5:00 p.m. EST. You can also email us at: info@americancollectors.com.
No obligation, no commitment.
Get a Free Quote in Minutes
Get a Quote