Antique and Classic Motorcycle Insurance
Why insure your antique or vintage motorcycle with standard motorcycle insurance coverage? Your bike is anything but standard!
Extensive insurance coverage with Agreed Value protection against covered total losses
Protection for damages from collision
Low premiums to reflect the low annual miles you ride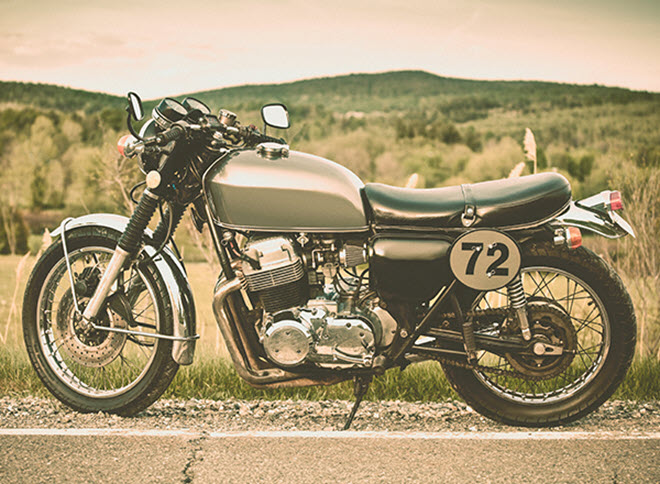 Insurance Policy Features
Enjoy your ride and have peace of mind with broader coverage to protect your motorcycle.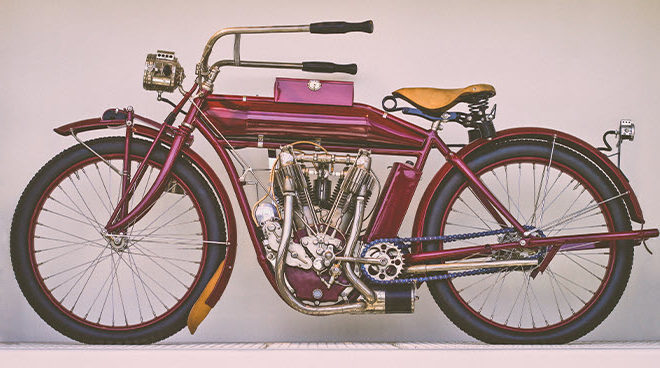 Agreed Value Coverage
In the event of a covered total loss, our policies will pay the Agreed Value of the motorcycle determined at the beginning of the policy period (less any applicable deductible), without any deduction for depreciation.
Inflation Guard*
In the event of a covered total loss to your Collector Motorcycle, Inflation Guard adjusts the Agreed Value of the bike up to 6% max.
Automatic Coverage for Newly Acquired Motorcycles
Our policies provide automatic 30-day coverage for qualifying vehicles purchased during the policy term up to $25,000 for new motorcycles.
Towing & Labor for Collectors – Our "C.A.R.E." Plan
Silver C.A.R.E. (Collector Auto Reimbursement Endorsement) package reimburses incidental towing, and roadside assistance to get your bike back on the road.
Spare Parts
At no additional cost, American Collectors Insurance policyholders are covered for up to $500 for covered loss or damage to classic "spare parts."
C.A.R.E. for Your Antique or Classic Motorcycle
Our Silver Towing & Labor (CA.R.E.) plan is an excellent addition to classic motorcycle insurance because it covers many of the incidental expenses incurred on the road. C.A.R.E. plans provide reimbursements to policyholders in the event of emergency towing, roadside assistance, and more.
*The Silver C.A.R.E. plan is the only option available for motorcycles
Learn More
How American Collectors Insurance Underwrites Motorcycle Insurance Policies
American Collectors makes it easy to apply and get approved for classic motorcycle insurance. Here are the basic steps we take when insuring and underwriting insurance and liability coverage for a classic bike:
Assess risk: Our experts review applicants' details to assess the risk involved in insuring the vehicle.
Agree on motorcycle value: The bike's market value is validated through applicant-submitted photographs which document the motorcycle's condition.
Determine eligibility: American Collectors Insurance representatives determine eligibility and tailor a policy with appropriate coverage.
Do I Qualify?
At American Collectors Insurance, we require the following:
You've been driving for at least ten years. Five to nine years driving experience may be consider as an exception.
No more than one moving violation or one at-fault accident within the last 3 years (up to 2 per household). DUI's and reckless Driving violations must be at least 10 years old.
Each licensed driver in the household must have a "daily driver" regular-use vehicle.
Applicants must carry bodily injury liability limits that are at least equivalent to their selection with our program.
Does My Classic Motorcycle Qualify?
Qualifying motorcycles must meet these requirements:
Classic & Antique Motorcycles must be at least 20 years old.
Motorcycles must be in good original condition or if restored, must retain its structural integrity.
Must be kept in a fully enclosed, locked garage.
We cannot accept motorcycles that are used for general transportation (e.g., commuting to work/school, running errands, etc.) or as a backup to the family car.
You may enjoy the insured motorcycle on a "pleasure only" basis. (e.g., pleasure driving, club functions, exhibitions, tours, etc.)
If you have any questions about our classic motorcycle or classic car insurance coverage, give us a call at 1-800-360-2277, Monday- Friday from 8:00 a.m. to 8:00 p.m. EST & Saturdays from 8:00 a.m. to 5:00 p.m. EST. You can also email us at: info@americancollectors.com.