Classic Truck & Utility Vehicle Insurance
At American Collectors Insurance, our specialized collector vehicle insurance plans can give your classic truck or collectible utility vehicle the broad and flexible protection.
Flexible mileage plans so you can enjoy your ride
Discounts for safe drivers, garage security, and high-value trucks and utility vehicles
Coverage for Classic Trucks and Utility Vehicles being restored
Classic Truck and Utility Vehicle Insurance Policy Features
With mileage plans and specialized insurance coverage for your classic truck or utility vehicle, American Collectors Insurance tailors policy features to serve your classic truck or utility vehicle.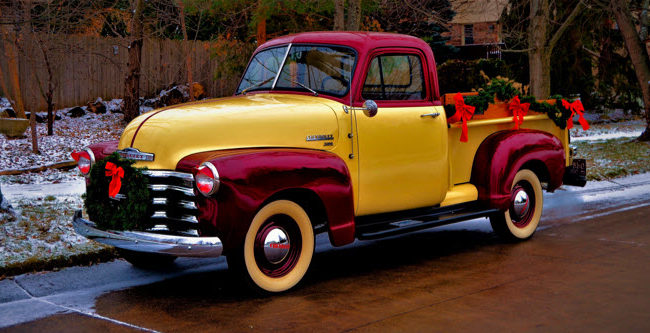 Agreed Value
Instead of receiving an Actual Cash Value that fluctuates over time, American Collectors Insurance offers Agreed Value coverage to provide you with peace of mind and greater certainty of knowing how much you will receive in the event of a covered "total loss" claim. Agreed Value coverage means that, in the event of a covered accident that is determined to be a total loss, policyholders are paid the full agreed-upon value when the policy was written (less applicable deductible), without any deduction for depreciation.
Mileage Plans
No matter how few—or how many—miles you drive your utility vehicle, there's a custom mileage plan to suit.
Discounts
Whether you're a mature driver, an operator with a flawless driving record, or your classic utility vehicle is only part of your collection, there's an applicable discount for you.
Towing & Labor for Collectors – Our "C.A.R.E." Plan
Towing a classic truck often means specialized equipment—and higher costs. Our C.AR.E. (Collector Auto Reimbursement Endorsement) packages have different maximum limits to reimburse customers for towing and labor expenses.
Coverage for Vehicles in Restoration
If you're working on restoring your vintage truck, we have coverage options for that, too.
Inflation Guard
Times change—and so do vintage vehicle values. In the event of a covered total loss to your Classic Truck, Inflation Guard adjusts the Agreed Value of the vehicle up to 6% max.
Spare Parts Coverage
Spare parts can be tough to find for your classic rig. Policy coverage includes up to $500 covered losses and damages to classic "spare parts".
Higher Liability Limits and More Deductible Options
Not every collector drives—or shops—the same way. Choose the coverage and liability limits that suit your specific needs.
Automatic Coverage for Newly Acquired Vehicles
No matter how large your collection grows, new vehicle purchases in the policy term receive automatic newly acquired vehicle coverage for up to 30 days (up to $100,000).
Multi-Vehicle Discount
Whether you have two or ten classic trucks, multi-vehicle discounts can be applied to your policy.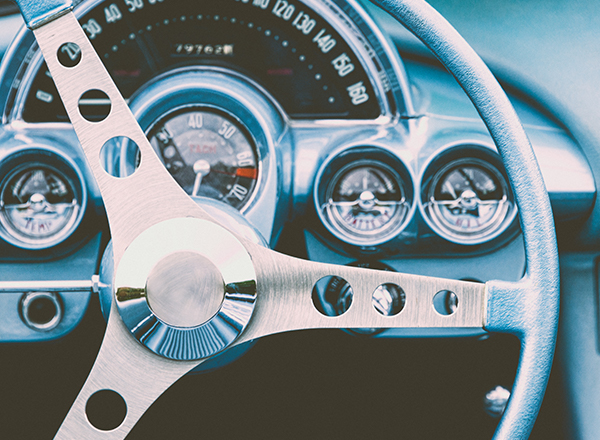 Get a Free Quote in Minutes
Getting a free collector truck insurance quote has never been easier.
Get a Quote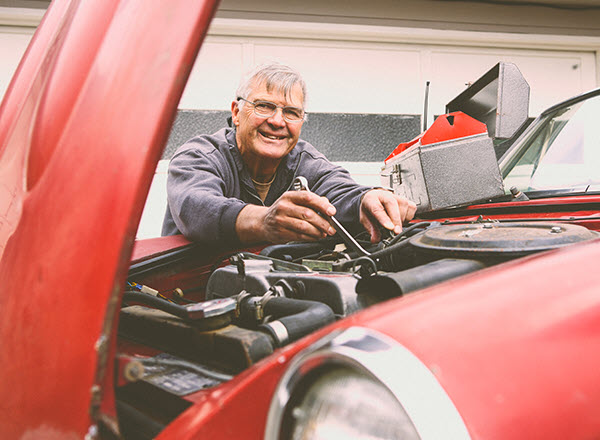 C.A.R.E. for Your Vehicle
Specialized C.A.R.E. for your vintage utility vehicle means essential features like emergency towing and roadside assistance. But you'll also receive benefits like emergency lockout support, and theft reward coverage. For car shows and other collectors events, consider perks like car show expense reimbursement, trailer guard, and more.
Learn More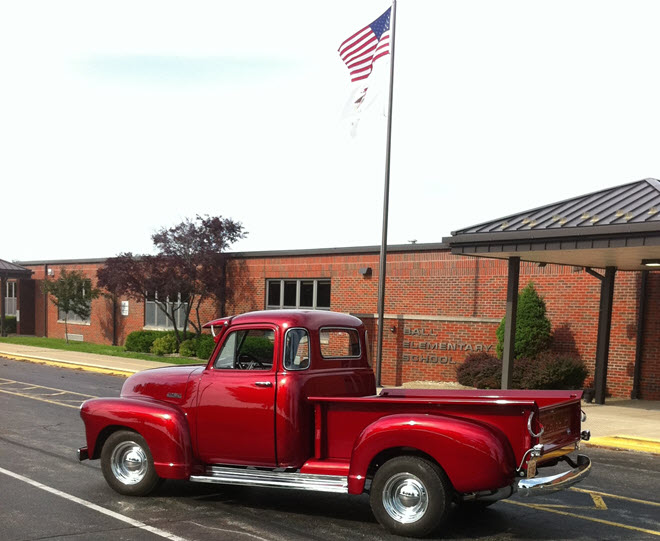 What's Considered an Antique or Classic Truck?
Not every truck is a classic—or even an antique. Technically, antiques are vehicles that are at least 45 years old. But that doesn't mean every Ford Bronco or Chevrolet C10 pickup is a mint-condition classic.
Collector vehicles are often worth more than their daily-driver counterparts. Collector vehicles are often cared-for better and/or have had significant restoration costs invested to bring out their true glory. Value is the inherent indicator of a collector vehicle. And of course, collector status calls for better insurance protection, since replacing parts on your antique or classic truck to keep them collectible can be expensive.
Collector Insurance vs. Standard Auto Insurance
Collectors insurance policies differ from standard auto insurance in several important ways. Standard auto insurance covers "daily drivers," which are new or old trucks or SUVs driven more frequently than collector vehicles. More driving results in more accidents and more claim costs; this explains why your daily driver's auto insurance premiums are generally much higher than what you'd pay to insure a collector vehicle. Aside from cost, collector vs. standard auto insurance also differs by the value for a total loss claim, maximum vehicle values, and vehicle usage guidelines.
Learn More
How American Collectors Insurance Underwrites Classic Truck Insurance Policies
A simplified underwriting process makes insuring your classic truck a breeze with American Collectors Insurance. We want a convenient and seamless quote process and new policy onboarding process. Here's how underwriting works at American Collectors Insurance:
Risk assessment: American Collectors Insurance representatives review application information to evaluate the risk involved in the insurance policy.
Determine policy coverage: We'll set your policy limit, assess the requested application details, and underwrite the eligibility for the coverages requested on the application.
Approval: You'll get a quick decision from us, indicating whether you've been approved for collector car insurance.
Do I Qualify for Collector Truck Insurance?
In general, you may qualify for our program if:
You've been driving for at least ten years. Five to nine years driving experience may be consider as an exception.
No more than one moving violation or one at-fault accident within the last 3 years (up to 2 per household). DUI's and reckless Driving violations must be at least 10 years old.
You also own a regular-use, "daily driver" vehicle (one for each licensed driver at home).
Does My Vehicle Qualify?
These are our essential requirements for insuring collector trucks:
You don't drive the collector truck daily—only on a limited basis.
You don't race the truck, use it for timed events, or operate it for driver's education.
Storage is secure and inside an enclosed, locked garage.
If you have questions about our classic truck or classic car insurance policies, call 1-800-360-2277, Monday- Friday from 8:00 a.m. to 8:00 p.m. EST & Saturdays from 8:00 a.m. to 5:00 p.m. EST. You can also email us at info@americancollectors.com