Insurance Eligibility
Eligibility for Collector Car Insurance Plans
There is a common misconception that any car older than a certain age automatically qualifies for collector car insurance.
The truth is, classic car insurance is designed for collector vehicles that lead the "collector vehicle lifestyle". That typically means that the car is in good condition, driven on a limited basis and not your daily-use vehicle.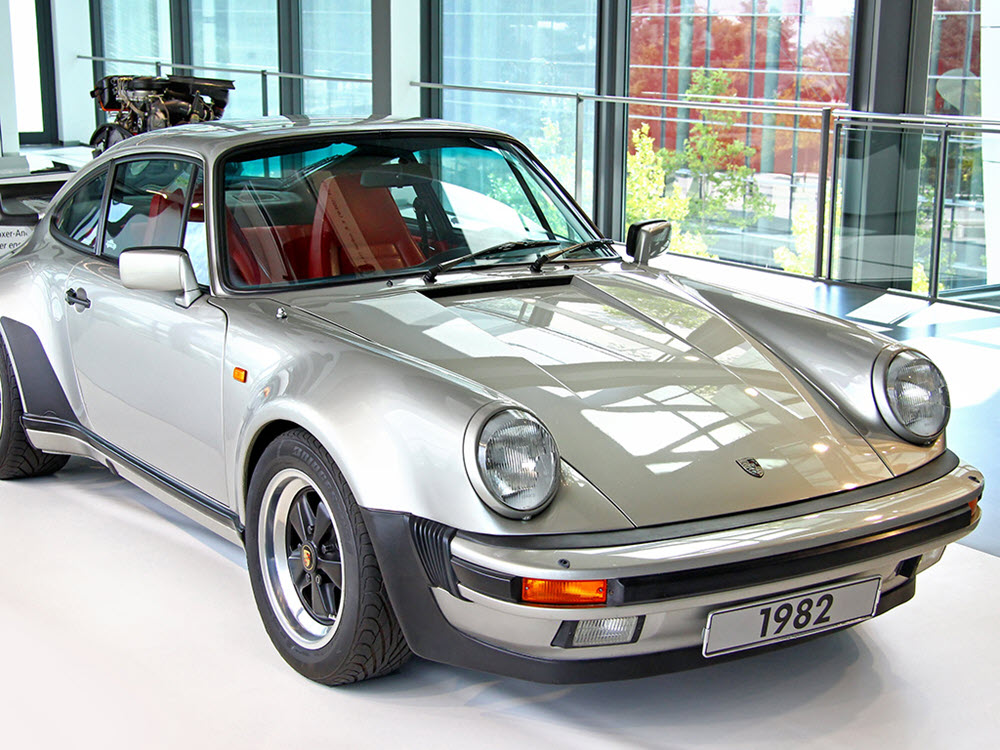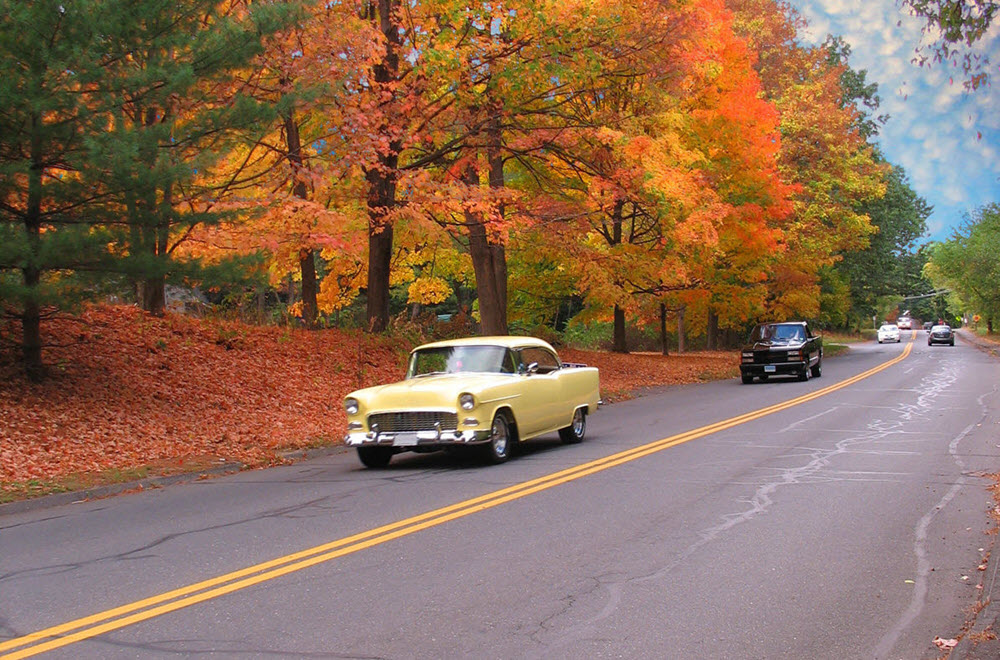 How American Collectors Insurance Underwrites Collector Car Insurance Policies
At American Collectors Insurance, we streamline the process to purchased classic car insurance. The basic steps that go into our underwriting process are:
Risk assessment:  An American Collectors Insurance representative reviews your application information to evaluate the risk and confirm collector car insurance eligibility.
Determine auto policy coverage:  We  evaluate the requested application details, underwrite the eligibility for the coverages requested on the application, and work with you to determine an appropriate Agreed Value limit.
Approval:  You'll get a quick decision from us, informing you if you've been approved for collector car insurance.
Vehicle Usage: Does how I use my vehicle qualify?
We understand your collector vehicle needs to be driven. Taking your car for a drive to "give it some exercise" or simply to enjoy it on a nice day, is perfectly acceptable and considered part of the hobby.
Eligible Usage:
Classic car insurance policies allow the classic car to be used for the following types of activities.
Hobby-related purposes (e.g., car shows, club activities/functions, exhibitions, parades, tours, organized meets, etc.).
Occasional pleasure-use driving.
Infrequently for any other type of general use.
Ineligible Usage:
The following uses are generally NOT permitted on a collector vehicle policy:
Is NOT used for regular commuting.
Is NOT used as a back up to your regular vehicle.
Is NOT used for business or commercial purposes.
Is NOT driven off-road (off-road capable vehicles however that are kept in show quality condition and not used off-road may be considered).
Is NOT used for racing of any kind.*
* Collector vehicles that are utilized for track, high-performance driving events (HPDE) or other competition events may be eligible for off-track coverage for physical damage only.  No coverage is provided for on-track related damage or accidents.
Vehicle Eligibility: Does my car qualify?
We will consider any vehicle that has collector merit and is stable or appreciating in value. All vehicles covered on the collector vehicle policy must show pride of ownership and be well maintained.
In order to qualify for collector car insurance, the vehicle:
Is in restored or good condition and generally free of rust, dents and damage.
Does not have poor paint or heavy wear.  This is not common with collector cars unless it's a "Survivor" where patina is a part of the appeal.
Is operated by experienced drivers.
May be undergoing active restoration (where the renovation is scheduled to be completed within a year).
Vehicle Storage: What are the storage qualifications?
To be eligible for classic car insurance, vehicles must securely stored in a fully enclosed, locked storage facility or other approved structure when the vehicle is not being driven.
Alternative Vehicle Storage Methods:
In order to satisfy collector car insurance eligibility criteria, we will consider other alternative vehicle storage methods, including:**
Private garage
Pole barn
Car condos
Storage units
Carports
Car hauling trailers
Car Capsules designed for exterior storage
Limited access (non-public) parking garages with 24-hour security such as an alarm system, security guard, or video surveillance
**Alternative vehicle storage eligibility guidelines vary by state.
Unacceptable vehicle storage methods:
Street parking
Parking lots
Public parking garages
Temporary storage facilities assembled of canvas or plastic (i.e., tents, domes or igloos)
Driver Eligibility: Does my household qualify?
In most states, we can only offer coverage to drivers who have not had a serious infraction within the last three years.
Significant Driver Eligibility Infractions:
Serious infractions that are ineligible for collector car insurance include:
Alcohol-related offenses
Reckless driving
Excessive speed violations
In addition:
An applicant must have a clean driving record; however, one accident or one moving violation is allowed within the previous 3 years.  Two violations are allowed within the household.
All drivers/household members must have a valid driver's license with at least five years of licensed driving experience and a clean driving history.
Applicants must have a personal auto insurance policy listing them as the named insured on a vehicle owned and registered by the applicant in the same state as the collector vehicle.
All drivers in the household must be reported. Drivers in the household must either be specifically listed on, or excluded from, the policy.  Excluded drivers will not be covered to drive the collector vehicle.
All drivers in the household must have a regular-use vehicle for daily driving. (Motorcycles and public transportation are not considered viable regular-use vehicles by our program in most cases. Contact us for details.)
Eligible Vehicle Types:
We know that different enthusiasts consider different vehicles collectible. Chances are, if you love it and care for it, we'll cover it.
A wide variety of vehicles are eligible for classic car insurance, including:
Sports cars of any age
Muscle cars
Street rods, hot rods, or rat rods
Resto-mods
Antique or vintage cars
Modern classic cars
Collector trucks and SUVs
Antique tractors or farm vehicles
Antique fire trucks
Classic military vehicles
Classic and antique motorcycles
Limited edition or collectible vehicles
Exotic and Special Interest vehicles
Vintage race cars
Kit cars
Replicas and pro-street vehicles (subject to approval based on driver's experience)
Modifications to the vehicle are generally acceptable but must be fully disclosed.
If you have questions about collector car insurance eligibility, call 1-800-360-2277, Monday- Friday from 8:00 a.m. to 8:00 p.m. EST & Saturdays from 8:00 a.m. to 5:00 p.m. EST. You can also email us at info@americancollectors.com.
Collector Car Insurance Policy Features
Enjoy your ride and have peace of mind with broader coverage to protect your collector vehicle.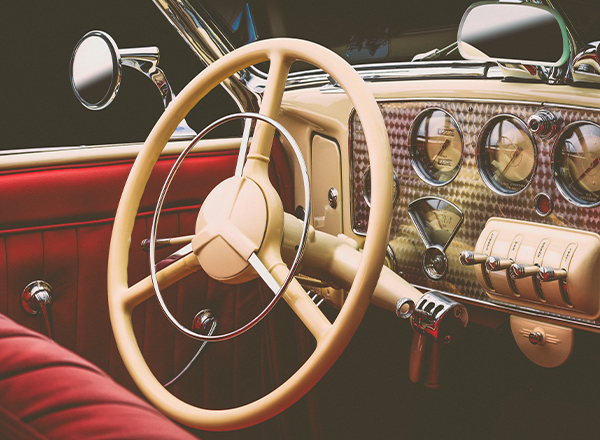 Agreed Value
Have peace of mind from knowing how much you will receive after a covered "total loss" claim. Agreed Value coverage means that, in the event of a covered accident which is determined to be a total loss, policyholders are paid the fully agreed-upon car's value when the classic auto insurance policy was written (less applicable deductible), without any deduction for depreciation.
The Most Flexible Mileage
Why pay for miles you don't need? Tiered mileage plans give you flexibility to customize your classic car insurance policy to match how much you actually drive your collector.
Discounts for Collectors
We offer discounts for high-value vehicles ($250,000+), multi-vehicle policies, mature drivers, garage security and added safety features.
Towing & Labor for Collectors – Our "C.A.R.E." Plan
Our affordable C.A.R.E. plans provide peace of mind when you drive your classic vehicle by covering roadside assistance, towing, and other incidental expenses.
Coverage for Vehicles in Restoration
We'll protect your Collector car throughout the duration of the restoration.
Inflation Guard*
Inflation Guard coverage is included at no charge on your policy to help minimize the impact of inflation on your policy coverage. In the event of a covered total loss to your Collector Car, Inflation Guard adjusts the Agreed Value of the vehicle up to 6% max.
Spare Parts Coverage
At no additional cost, American Collectors Insurance policyholders are covered for up to $500 for loss or damages to classic "spare parts".
Higher Liability Limits and Additional Deductible Options
Policies are available to suit your unique needs, including a variety of deductibles options from zero to 20% or multiple liability limits to match what you have on your regular family autos.
Automatic Coverage for Newly Acquired Vehicles*
We offer automatic coverage for up to 30 days for qualifying collectible vehicles purchased during the policy term (up to $100,000).
Multi-Vehicle Discount*
Discounts are available to collectors with multiple qualifying vehicles, including hot rods, muscle cars and more.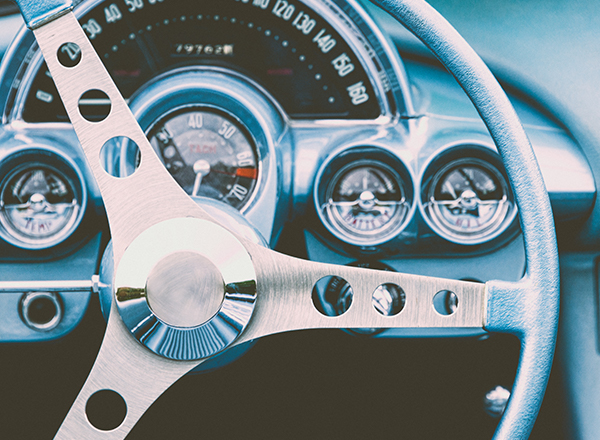 Get a Free Quote in Minutes
Getting a free collector car insurance quote has never been easier.
Get a Quote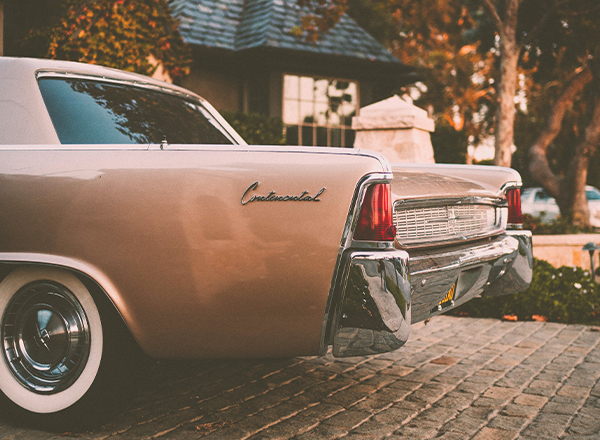 Why Choose American Collectors Insurance?
At American Collectors Insurance, we have over 40 years of experience providing auto insurance to car collectors across the country. We keep the underwriting process simple with fast quotes and a variety of coverage options to meet your needs.
Our policies are flexible while regular car insurance companies offer standardized policies with mileage limits that don't allow you to enjoy your antique car. In the event of a total loss, our policies cover agreed value instead of actual cash value that is provided by regular auto insurance carriers.
Learn More