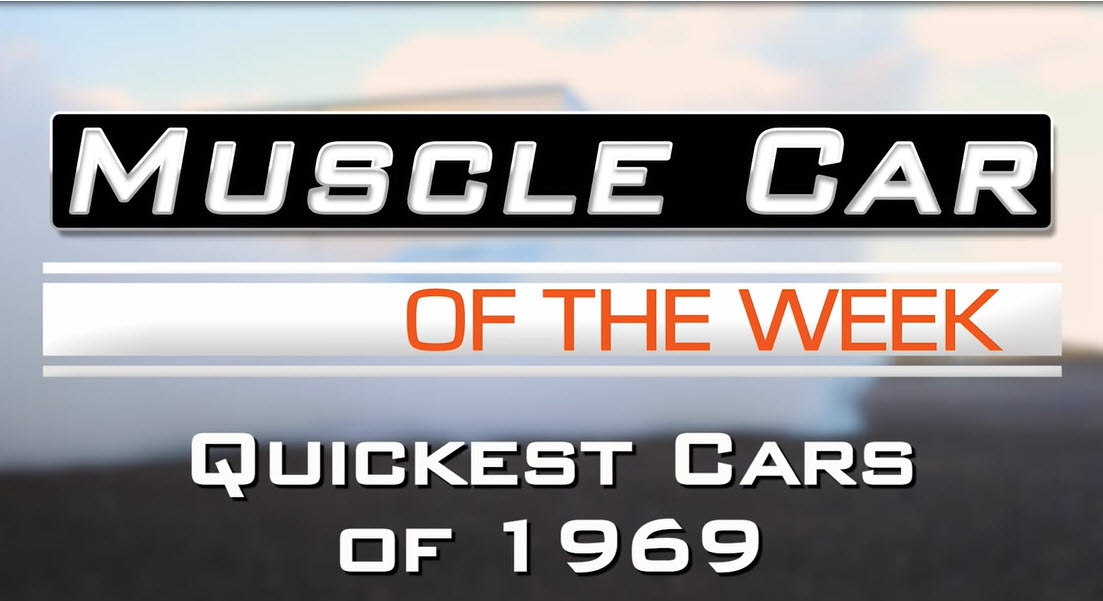 When a collector starts researching their next muscle car buy, the style of the vehicle certainly isn't the only thing to be considered. Amongst all of the other features that collectors take into consideration, speed is certainly one of the top characteristics!
Muscle Car of the Week found the top 10 fastest Muscle cars of 1969 and broke them down for us. To get your wheels turning and interest piqued, below are the top 5 that made their list:
Plymouth Roadrunner – 107.65 mph, 13.32 sec
Boss 429 Mustang – 107 mph, 13.34 sec
Charger 500 – 109 mph, 13,48 sec
Corvette L88 – 111.10 mph, 13.56 sec
Mustang Mach 1 – 103.44 mph, 13.69 sec
To learn more and reveal the other 5 vehicles that made their top 10 list, check out the video below!
If you have a classic or collector vehicle you want to protect, contact us today about classic car insurance. Call 1-800-360-2277, Monday- Friday from 8:00 a.m. to 8:00 p.m. EST & Saturdays from 8:00 a.m. to 5:00 p.m. EST. You can also email us at info@americancollectors.com.