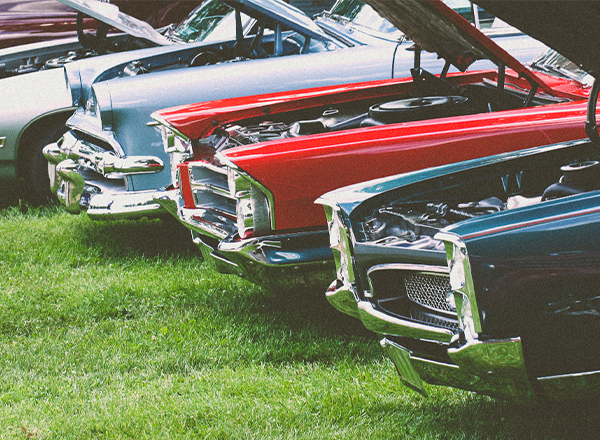 What: American Collectors Insurance 7th Annual Car Show
Why: We have partnered with Carz N Toyz to provide unwrapped toy donations to children in need. Have some fun for a good cause.
Where: Camden Catholic High School – 300 Cuthbert Blvd in Cherry Hill, NJ
When: Saturday, June 11th, 2016 – 11 AM – 3 PM
What If: Rain Date: Sunday, June 12th, 2016 – 11 AM – 3 PM
Free Stuff: Oh Yeah! Free food and refreshments will be provided!
It's almost time for the 7th Annual ACI Car Show, a place where the region's most extravagant cars gather to wow the local community and provide entertainment and education for families across the Delaware Valley. From classic cars to modern showstoppers, there is going to be photo opportunities for automobile enthusiasts of all kinds!
ACI (American Collectors Insurance) is happy to organize this event to show their appreciation for their clients, community, and Carz N Toyz charity. In case you couldn't tell… Our company is much different than traditional insurance organizations. We make saving money extra fun.
Why is ACI the best classic car insurance / classic truck insurance?
Our application process is quick and easy. Just answer a few questions, submit your payment, and send a photo of your vehicle, and you are ready to go! No notary needed. No appraisals, no hassle, no mirgraine.
We provide customer service six days a week, offering callers a chance to customize the ideal package with the help of a licensed representative. These custom policies leave you in charge of what parts you want to protect. *Program features and availability vary by state. Contact us for additional information.
We give free quotes and discounts year round. Also, we can cover valuable collectible items such as sports memorabilia.
We have formed a community full of friends from across the country. We all share our classic car stories online on the ACI website… Click HERE to view some love stories!
We look forward to seeing you at the event. Be sure to follow us on social media to view information, photos, and other updates in regards to the 7th Annual ACI Car Show.
Like us on Facebook: https://www.facebook.com/americancollectors
Follow us on Twitter: https://twitter.com/amercollectins
View us on LinkedIn: https://www.linkedin.com/company/american-collectors-insurance
Call Us: 800-360-2277
Email Us: INFO@AMERICANCOLLECTORS.COM
Drive Safe & See You Soon!