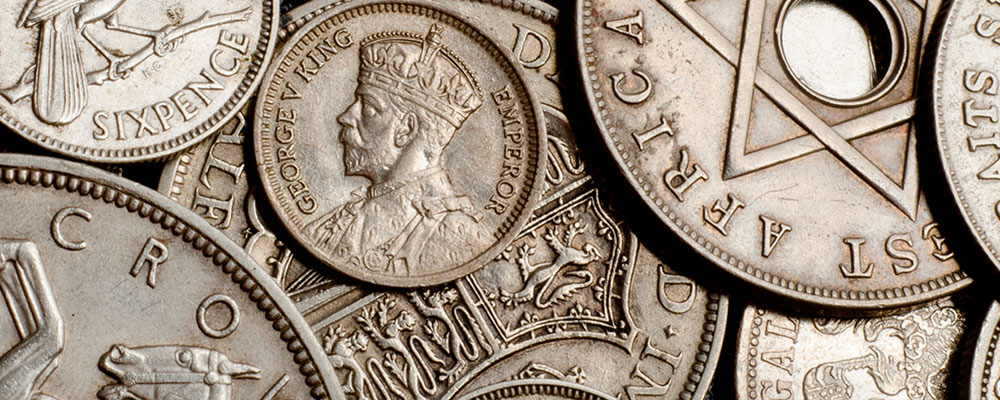 The collector coin market is expanding. Values are rising and the demand for rare coins remain strong. This is evident by the number of coin auctions we are seeing, as well as the number of thefts and burglaries we've seen in 2015 alone.
There are children and young kids starting to get more involved in the collecting of coins, and those who are just starting their collection are reading the various books released about the hobby. The rise in collecting and value estimates started to become a trend through help of the internet. Now, collectors have the opportunity to view, purchase, and complete sets from the comfort of their home. When you're buying and selling rare coins, there are a few reasons you should protect them.
Auctions
Rare coin auction sales saw a rise of 36% in 2014. Rare coin distributors sold to collectors at a buyer's premium. Not every coin is valuable or rare, so it's important for serious collectors to know the difference. More than a dozen coins were sold at auction for over one million dollars in 2014, and that total is expected to rise in 2015.
Collectors who have recently bought and exchanged rare coins in recent decades will see unexpected profits for their collections. Coins that exhibit historical value, together with high-quality conditions and rare form will see their coins bought and sold for an increased value. The most expensive coin sold at auction last year was a 1787 Brasher Doubloon at Mint State condition that sold for $4,582,500.
Look for a series of auctions at Sotheby's in May of 2015 where more than $200 million worth of coins will be on display. That's over 650 coins and the most valuable collection in modern history.
The trends are changing for coin collectors, and large coins are being sought and sold at auction for hefty sums since the format has been discontinued. If you are buying coins at auction, make sure they're protected. Any number of things can happen that damage your coins, or result in lost or stolen collection soon after auction.
Thefts
In a way to get quick money, thieves are taking collectible coins and pawning them off for a payday. This trend started as the prices of gold and silver were on the rise. Thieves are smart and strike when your guard is down. There are cash for gold shops all over the country, and thieves are trying to get in on the action. Though the price of gold has dwindled, and common coin prices have dropped, the market is still there. Now, thieves are going after (or stumbling upon) rare sets of coins.
So far in 2015, we have seen a vast amount of coin thefts that span the globe. Rare pieces from 1860 and the time of the Pony Express have been stolen in Canada (estimated at $6,000), a collection of Canadian currency was stolen from a home in Bowmanville in Ontario, and burglars in Hollywood walked away with upwards of $50,000 worth of gold coins. In the field of numismatics, sets and Registry Sets have changed the market.
As the number of thefts continue to rise, and the value increases for your rare sets and coins, it is important that your valuables are protected. Even if your coins are kept in a safe inside your home, there is a risk they can be stolen. Just ask the Grammy award winner from Hollywood whose collection was placed in a state-of-the-art, high-end safe. The importance of collectors insurance should not be overlooked.
With broad coverage areas, American Collectors Insurance can customize your policy to meet your needs. Policies will offer coverage for collectibles that are destroyed in natural disasters, those in transport, and more. In the event of damage, the full value will be covered. Don't take any chances with your collection, and protect your hobby. American Collectors Insurance is here to help.