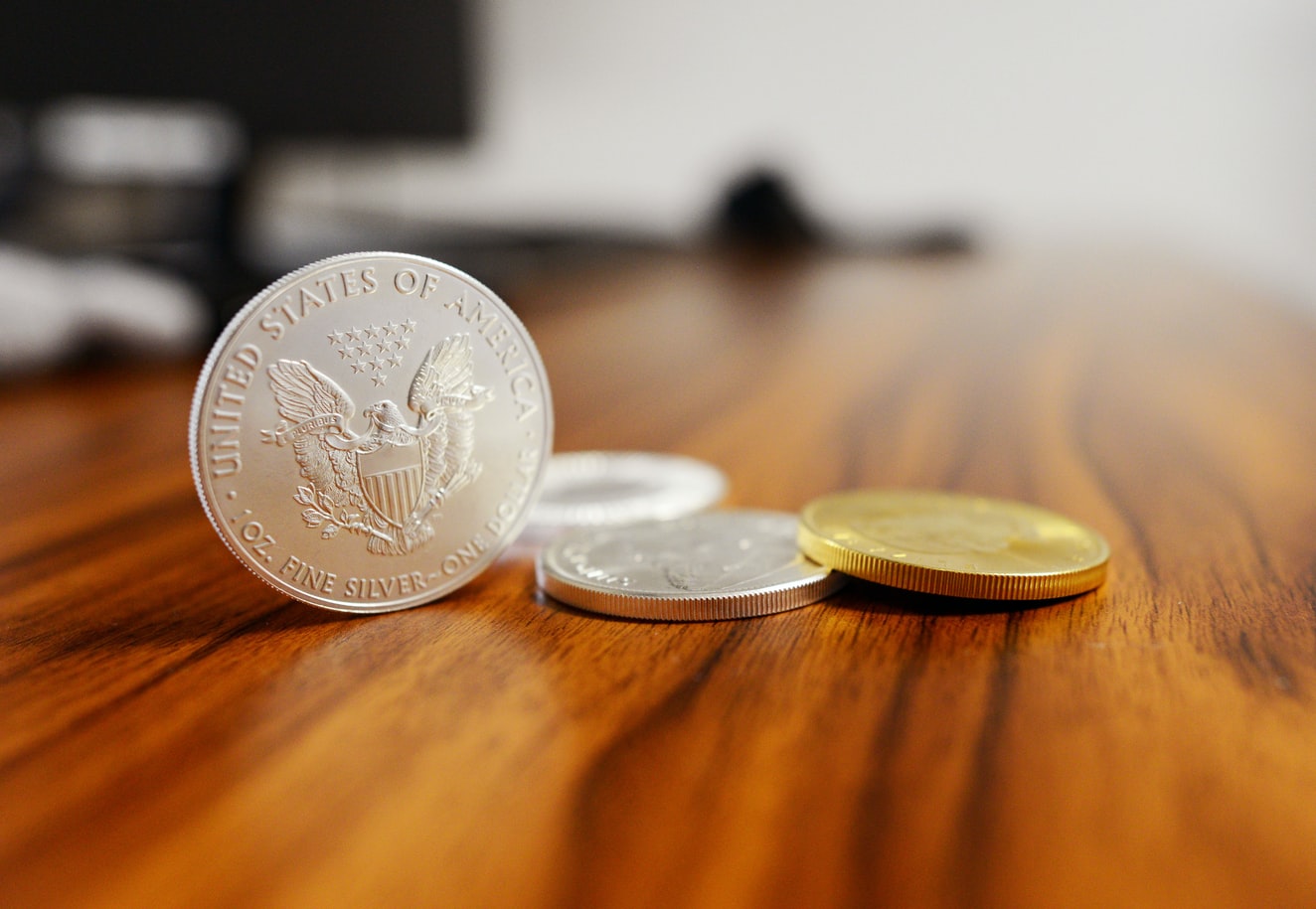 Putting together a collection of the most valuable coins can be a rewarding trip through the history books and a smart investment. Coin collecting is a fun pastime for enthusiasts of all ages, but it can also pad out a portfolio if curated with an eye toward valuable coins that have the potential to increase in value. When creating a collection that will build worth, it helps to understand not only what people are looking for now, but what they may be looking for in the future.
Current Valuable Coins to Look Out For
Coin values can skyrocket for the rarest issues. The most valuable coins are sold primarily at auction, and due to their scarcity, once a specimen sells, another may not be available for decades. When building your collection or taking your collection in a new path, it can be more rewarding to start with more readily available coins that still offer excellent value.
Morgan Dollars
1883 Morgan Silver Dollar, Source: Public Domain Pictures
One of the most popular United States Coins, the Morgan Dollar was primarily minted from 1878 until 1904, with a single one-off year of production in 1921 to cap off its run before giving way to the Peace Dollar. Struck in 90% silver, these dollars are still sought after for their metal content and even poor examples hold their value as bullion. Along with the more common Denver, San Francisco, and Philadelphia minted coins, this dollar saw some coins struck in Carson City and New Orleans, which are highly collectible.
1873 Seated Liberty Dollars
1873 Seated Liberty Dollar, Source: Wikimedia Commons
Seated Liberty Dollars are some of the most valuable coin specimens on the market, and they're fairly accessible for collectors looking to get started. These coins were struck in Philadelphia, San Francisco, Carson City, and New Orleans between 1840 and 1873. Production was ended by the Coinage Act of 1873 which both established the gold standard and eliminated the ability for anyone with silver bullion to deliver it to the mint and have it struck into coins.
Saint-Gaudens Double Eagles
Head and Tail shot of a Saun-Gaudens Double Eagle coin., Source: Wikimedia Commons
From 1907 until 1933, the United States Mint produced what is widely regarded as the most beautiful coin it ever created and some of the most valuable coins on the collectors market. Designed by Augustus Saint-Gaudens at the invitation of President Teddy Roosevelt, the resulting image was a piece of art that was then cast in 90% gold.

Struck at the Philadelphia, San Francisco, and Denver mints, the coin saw several slight changes throughout its run, giving collectors plenty to chase down if they're putting together a type collection, but as highly collectible gold coins, they stand on their individual merits just as well.
What Coin Collectors Are Looking For
W Mint Marks
While most collectors are familiar with the S, D, and P mint marks on everyday coins, watch out for W, which signifies coins struck in West Point's mint. These coins won't show up in the change you get at the store but are often seen on bullion and commemorative issues. West Point has also struck some special edition coins for mint sets. Because it is often used by the mint to help encourage interest in coins and collecting, you can't rule out its potential for additional runs in the future and possibly some strikes meant for circulation.
Bullion
Bullion coins, like the silver and gold American Eagles and Buffalos, are in current production and make beautiful additions to any collection. Bullion strikes have proven popular over the years, and since they're offered in a set weight of precious metal, there is a floor to their price of that metal's spot. More importantly, the potential ceiling for these investment-grade coins is incredibly high.
Errors
Errors are and will remain some of the most valuable coins to collect. With the United States Mint's stringent quality control guidelines, relatively few make it into circulation. With more limited releases coming in circulation coins, such as the National Parks Washington Quarter, each with its own sets of dies, the opportunity for error to make it into circulation is higher than in any other time in the modern era.

Adding these gems to your collection can be both a rewarding hobby and incredibly lucrative. While you can acquire errors through the secondary market, they can also be found in your pocket change and rolls of coins you can buy at your bank for face value. There's no risk involved because each coin is worth exactly what you paid for it if your search comes up empty.
Protect Your Valuable Coins
Coin collecting is an iterative passion. Enthusiasts invest significant amounts of time and money to curate their collections, but it can all disappear in a fire, natural disaster, or in the hands of thieves. It's important to protect the value of your collection so you have the peace of mind to focus on finding the next addition.
A collectibles insurance policy makes sure you have the resources you need to rebuild in the event of a loss without tying you down to constantly fluctuating market value. Contact American Collectors Insurance for a free quote and discover the best protection for your most valuable coins.