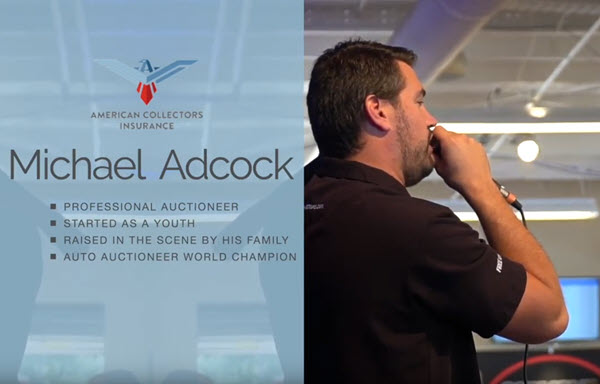 At the recent Fall Carlisle Collector Car Flea Market & Corral in Pennsylvania, we met up with Professional Auctioneer Michael Adcock and talked about what the auctions are like from his exclusive perspective and how he got started.
Michael also goes over the hypnotic 'chant' that auctioneers use to keep the energy high and relay information to the crowd and staff. Stay tuned toward the end of the video to see Michael's tips for your first time at the auction block and how to make sure you get the car you really want.
Carlisle Auctions are famous for their Fall, Spring, and Corvette Carlisle shows that run year round. Nicknamed "America's Automotive Hometown" the town of Carlisle and Carlisle Events have been hosting these auctions, shows, and swap-meets for almost half a century now!