There are many reasons why people get involved in the collector car world from investing purposes to building relationships to cherishing memories that have been made along the way. And, of course, there's the good ol "because the wife said I could" reason.
Aside from providing top-notch classic car insurance and being there when you have a claim, American Collectors Insurance strives to build strong relationships with our insureds. After all, relationship building is a huge aspect of collector car culture!
It's no secret that collectors love to talk about their cars and share their stories. Isn't that why car shows exist, in the first place? So, we decided, what better way to get some intel on the background of our collectors than to sit down with them personally and ask some questions!
---
First up in our Collector Car Owner Q&A series is Andy S. Before we go any further, can we please take a moment to thank Andy for his services in the Marine Corps for 29 years? (Thank you, Andy, your services and sacrifices are truly appreciated!) Andy owns one of the rarest Buicks around. Trust us, you're going to want to hear his story on it!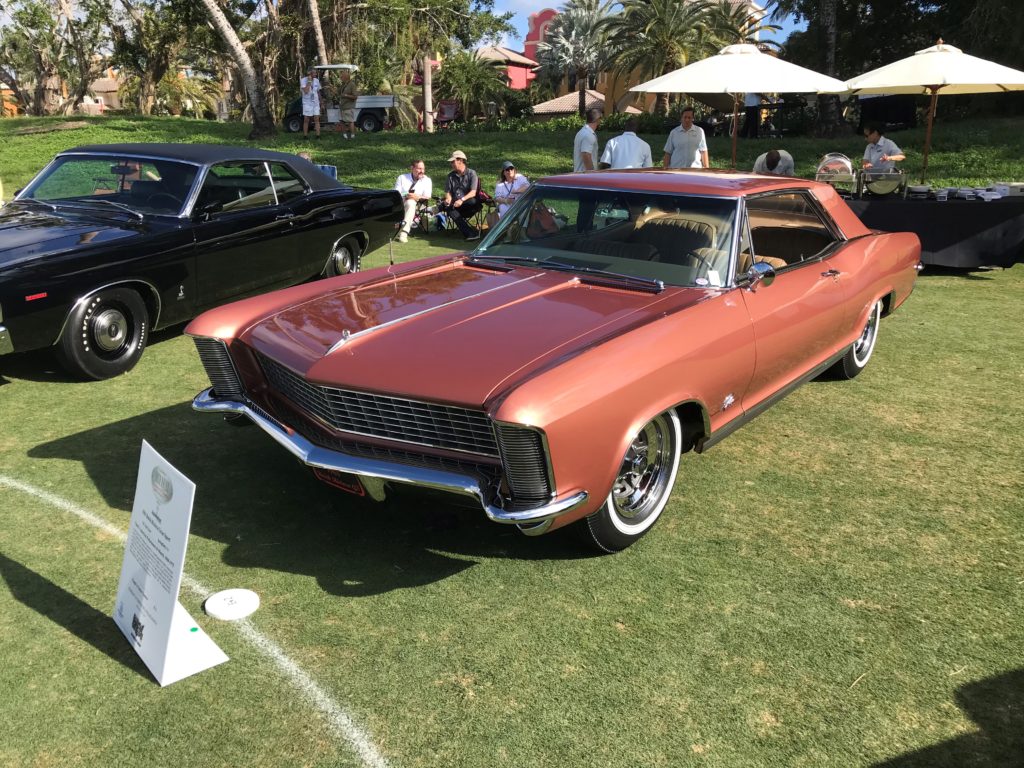 Q: Do you name your collector cars?
A: "That's a good question. We have named a few. More so when the kids were younger though. After I retired from the Marine Corps with 29 years of service, my wife asked what I wanted. I said a blue Challenger RT. She said I had to pay for it though. Her saying I could get it was a gift in itself! This was when my son was younger, he named the Challenger RT Classic the "Blue Dinosaur." He was really upset when we sold it."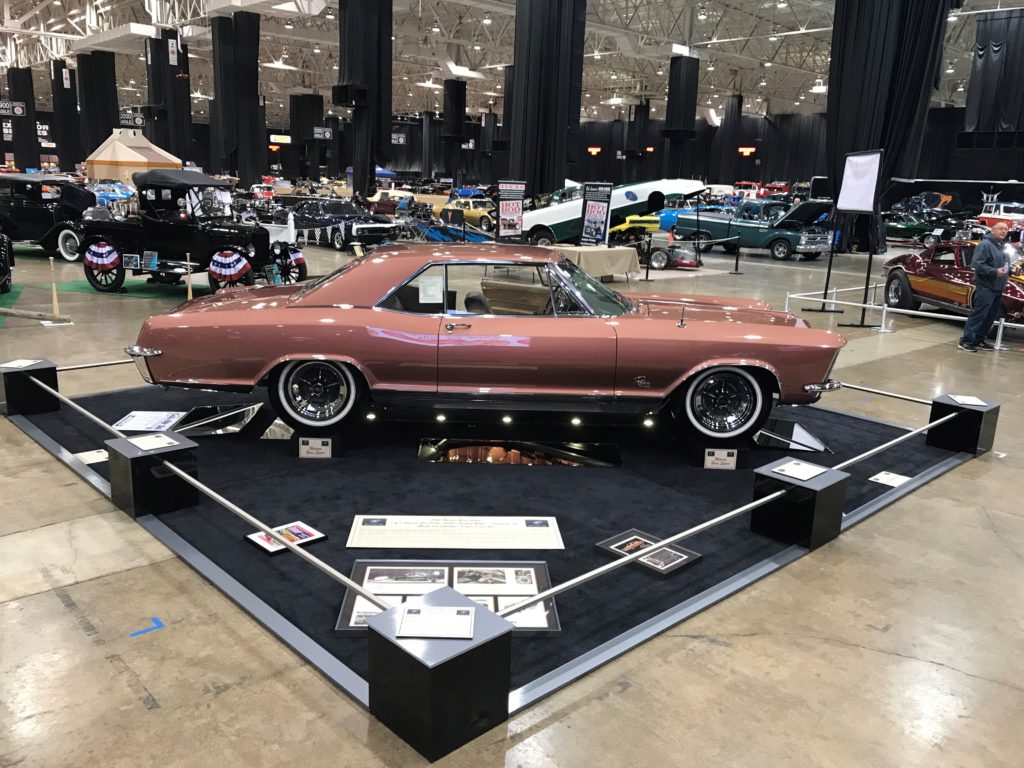 Q: If you could make any one car modification a new widespread fad, what would it be?
A: "This is probably more generic of a response but most cars today are wind tunnels. If they could go back to the bodies from the 1950s or 1960s, I'd love to see that. Today the body styles are all the same. I can't really see a lot of these newer body styles becoming collectors."
Q: If you could only drive one classic car for the rest of your life, what would it be and why?
A: "I like so many cars but I'll go with the car we just bought. I just purchased a 1969 Buick Wildcat Coupe. To our knowledge, this is the only Buick with bucket seats. Buicks do not get the respect that they deserve. People don't realize, but Dodge cars are not the fastest. 1970 was the last TRUE muscle car with big horsepower. Buick is a fast American Made car. NOT a Hemi Mopar car."
Q: What got you interested in the collector car world?
A: "The fact that my great uncle worked for a Buick dealership in Illinois. This goes back to when I was in grade school. We all bought Buicks then. He taught me a lot about these cars. I saw my first car in a farm field (A 1967 Plymouth Fury II). I convinced the seller to sell it to me. He probably thought he got a good deal. I bought it for $75, restored it and sold it for $400."
Q: What is your most memorable collector car moment?
A: "The Radnor 100th concourse. They host this show for only 100 of the finest cars in existence. It's invitation only. It's hard for Buicks to make the cut. We were invited to participate in 2017. We were in the post WWII in American Product class. They came and placed a blue ribbon on the car. We were assuming we won for our class, which is tough. Usually you get in a parade line but they kept telling us to wait. There were two cars left, us and one other. They finally called us and told us we won two awards! Best post WWII Car and the Timeless Elegance Award. This was the first time any post WWII car had won the Timeless Elegance Award. Usually this award is won by Bugatti's, Porsche, or Ferraris. But not Buicks. This just shows you can take anything and turn it in to a winner. Shortly after winning this aware I was told "this probably won't ever happen again."
Q: Incredible! Can you tell us more about this classic car?
A: "When I got the 1965 Buick Riviera Gran Sport, I was actually looking on the hunt for that type of car but couldn't find one in decent shape and restored. One that wasn't under water. Then I decided to look on Craigslist and found the 1965 Buick Riviera Gran Sport I was looking for. This was in New Mexico. I thought it would be a nice car. The guy who owned it at the time told me up front it probably couldn't be salvaged. In was even in a salvage yard. The seats were welded and many parts were rusted. I bought it because it was cheap. Once we started to restore it we discovered a sticker that said it was a special car body for car paint. The color was a Samoan Bronze color. I researched and tracked down the daughter of Lamers Inc, the oldest Buick dealership and learned just how special this vehicle really was. There was only one car made in this color. I took this car to Mike Velek, who is my restoration expert, to help me restore it. Mike has a one-man shop in Ohio. This couldn't have happened without him. It was going to cost loads of money but Mike knew this was a special vehicle too and wanted to work on it with me. So, we worked up an agreement for the cost of the restoration. He knew I'd be showing this vehicle all over once it was restored and it would be good advertising for him. Now, he is booked 3 years out. Relationships truly are everything!"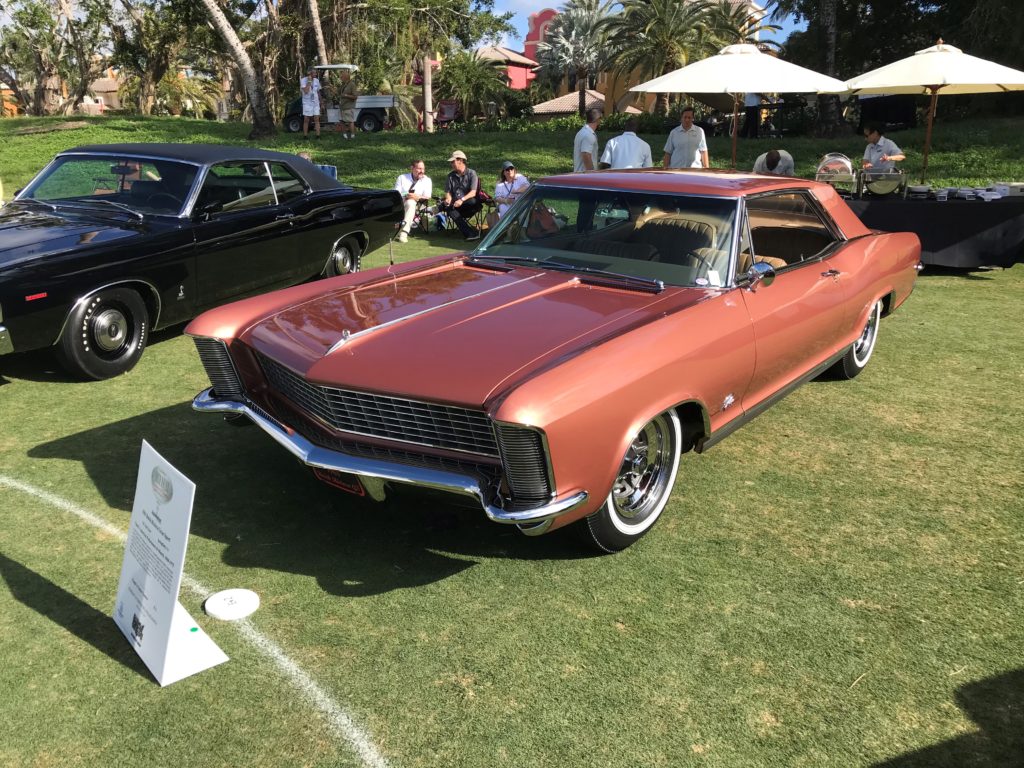 American Collectors Insurance Shout-Out from Andy: "From working with the customer on valuation of the car in the beginning of the quoting process to the overall service you provide, American Collectors Insurance has been outstanding! I love promoting what you guys do. It's transparent. I had damage on a trailer this past spring and you guys were on top of it. Thank you!"
---
It is so exciting to sit down and learn more about our insureds. At the end of the day, we are insuring more than just vehicles for them. We are insuring memories, passions and dreams. We enjoy connecting with our insureds on a personal level. Keep an eye out for more fantastic collector & classic car stories!