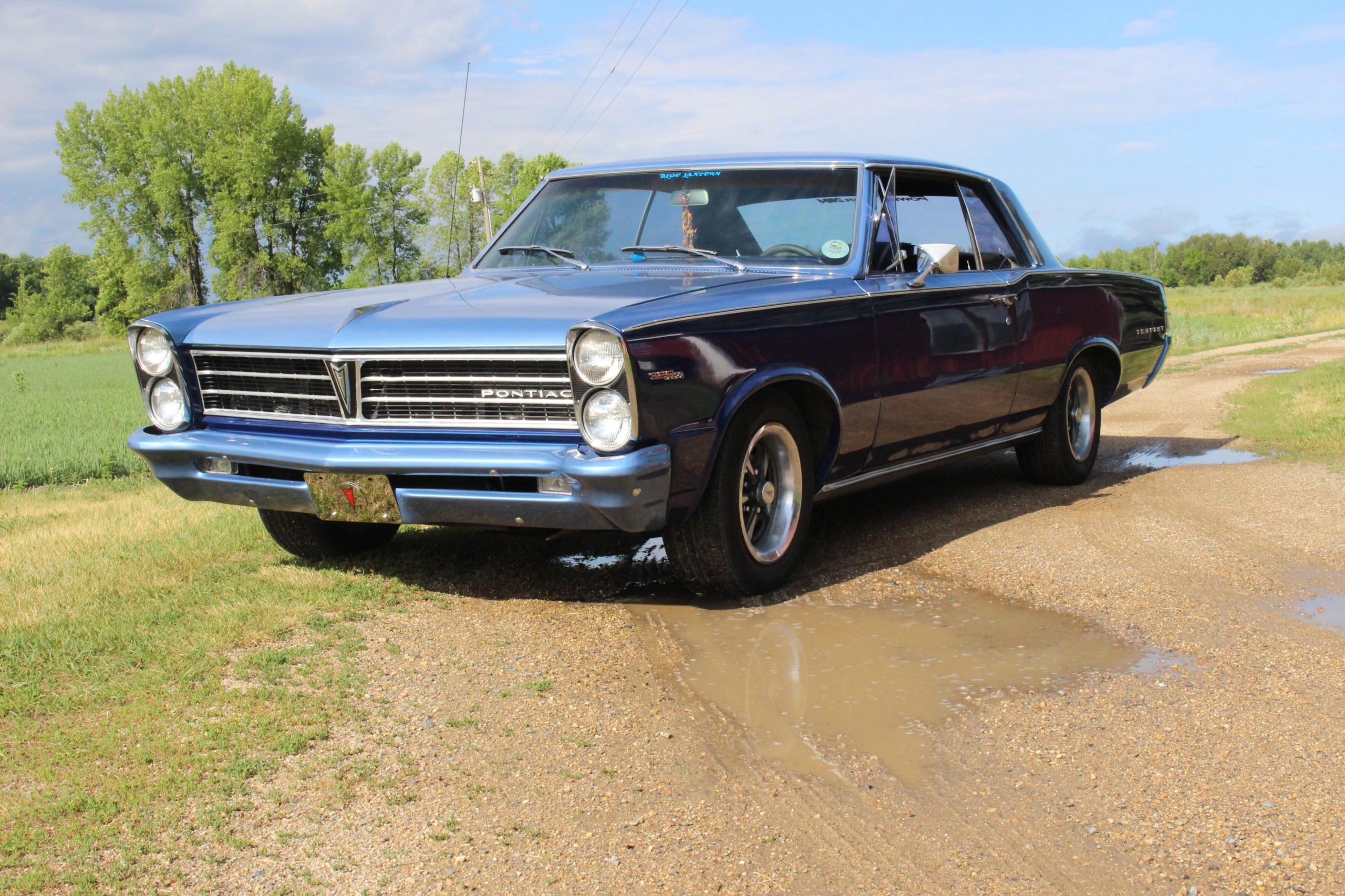 Guest post contributed by Kyle Reinke, Jr, in conjunction with The Pontiac Registry.
I would never have imagined owning a classic car. I had a Harley and was pretty into that until the day I was headed to work when a group of deer ran out in front of me. I wrecked my bike and am lucky to be alive.
My mother told me that day "the bike was gone" and I was going to get a nice old car that I could enjoy, that she wouldn't have to worry about me being in. Even though I was banged up and had a long road of recover ahead of me, I wasn't sold on the idea right away of giving up my bike and getting a car.
I finally warmed up to the idea of getting a classic car, but when we started looking to see what was out there, we found a lot of cars that had all the mechanical work done but in need of major body work or vise versa. It was an exhausting search, and I was about ready to throw the towel in and just accept that I wasn't going to find anything I liked in my price range.
Then my mom sent me an ad for a 1965 Pontiac Tempest Custom. I thought it was a pretty cool car, but I didn't really think it was for me. My mom said "That's the car, either buy it, or I'm done helping you look!" That was my mom, and she usually knows what she's talking about. My wife also told me if I liked the car that I should get it. So needless to say, I gave my mom the money, and she went and picked it up for me, since I still couldn't go anywhere. Yes, I
really sent my mom to pick up this car without me even seeing it or driving it, trusting she wouldn't come back with something that would disappoint me. I probably should have thought that over a little more than I did, but she came through for me.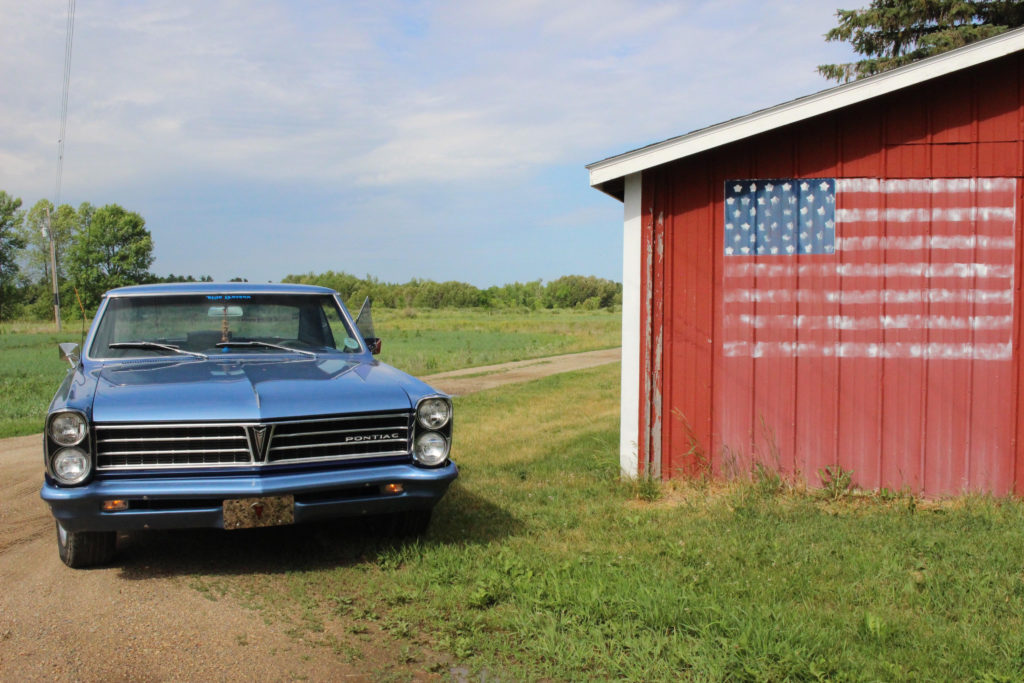 It turned out to be one of the best decisions I have ever made. I have had numerous days out with my wife and daughter in this car, and it never gets old. I remember the first day I saw it, I was in love. I was still unable to drive due to my shattered tibia, but my wife had no problem jumping in the driver's seat to take my car for a cruise.
Now, I see my daughter's face light up when I pick her up or drop her off for school events in this car– and I know we are going to make many years of memories in it. It really is more than a car. When you're in a classic car you're sort of in a whole other time and place. It's hard to describe, but anyone who has a classic car will know what I'm talking about.

I haven't had to do much to it, just a little tinkering here and there. Of course the first thing I had to do was get duel exhaust put on it. Recently, I had the oil pan leak fixed, these cars are notorious for that, and I had an aluminum radiator put in, because. . . well, why not, right?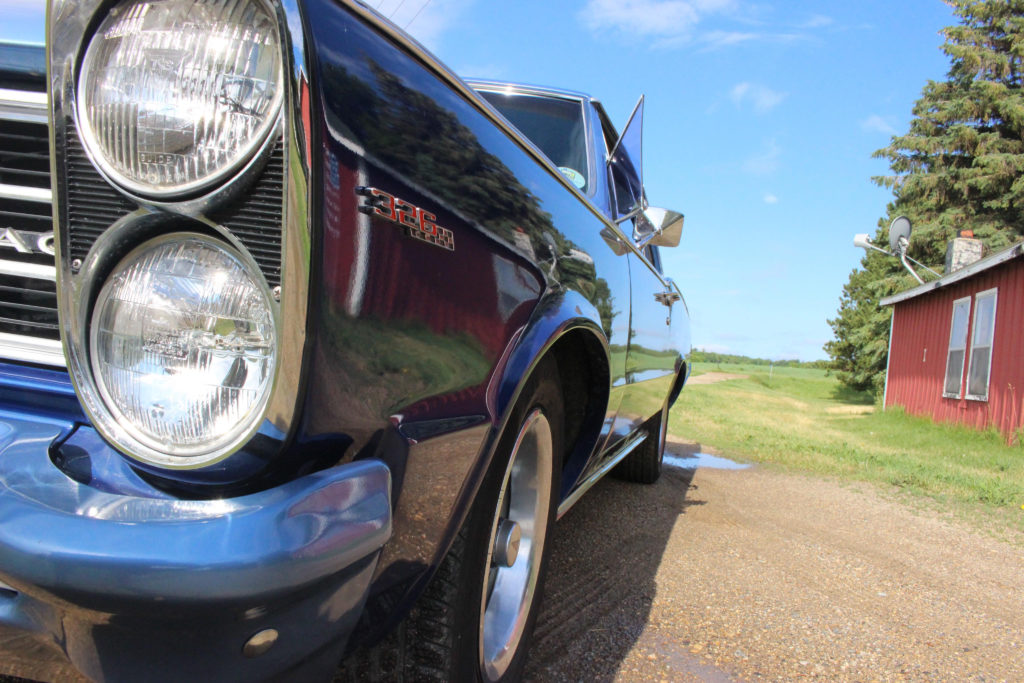 I like to call her the "Blue Lantern" and she's running the original Pontiac 326 V8 engine, with a three-speed automatic. She's even got a factory air conditioning and power steering model. The car is solid and the person I bought it from did an amazing job on the body work. I have to mention what great people the couple who sold me the car were as well. I still stay in touch with them and keep them updated on anything I have done to the car.

I have to say one of my favorite things about my car is how it brings the kid out in older folks when they see it. I love the way people who see the car come up to share memories of an old car they used to have, and watch them light up as they tell me all about it. Some of the stories are priceless. It is such a conversation starter anywhere we go.

Until you have owned a classic car you just can't understand how much of a positive impact they have on your life. I plan to grow old with this car and continue to enjoy the people it brings my way to reminisce about when they were young, and the crazy things they might have done with their cars years ago. I also look forward to many family rides in this car to go get ice cream, or just cruise the highway.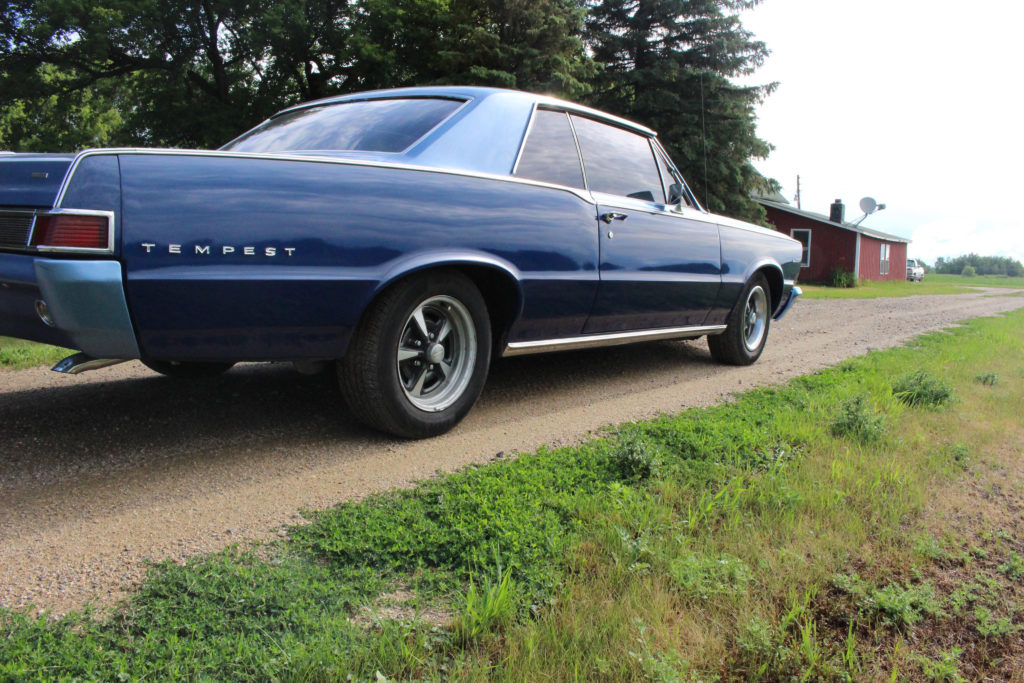 Wrecking my bike cost me a lot, and it was a lot for my family to take on. My wife has done so much for me, I'll never be able to repay her in 100 lifetimes. I still struggle with the result of my injuries, but this car was my silver lining out of that ordeal. It is something I can enjoy with my family, friends, and even strangers who just like old cars. It brings
me more happiness and enjoyment than I can put into words. It really was the one good thing that came out of my accident, and I will forever be grateful for that, and having wonderful people by my side who helped me every step of the way.

When I'm old and gray one day, I look forward to my little brother driving me around in it and seeing the look in his eyes when he is behind the wheel, as I remember all the good times I've shared with all my loved ones in it. But, there are many, many more memories still to come with this old car and me.
I have to give a special thanks to my mechanic Dean Weller at Weller's Garage. He has definitely helped me maintain my car. I am kind of particular, so I do bother him over the littlest things that I notice with the car and he never gives me a hard time. He just tells me to come on in and he always makes time to look at it. It's not as easy to find old school mechanics these days so I definitely feel blessed to have him. – Kyle Reinke, Jr