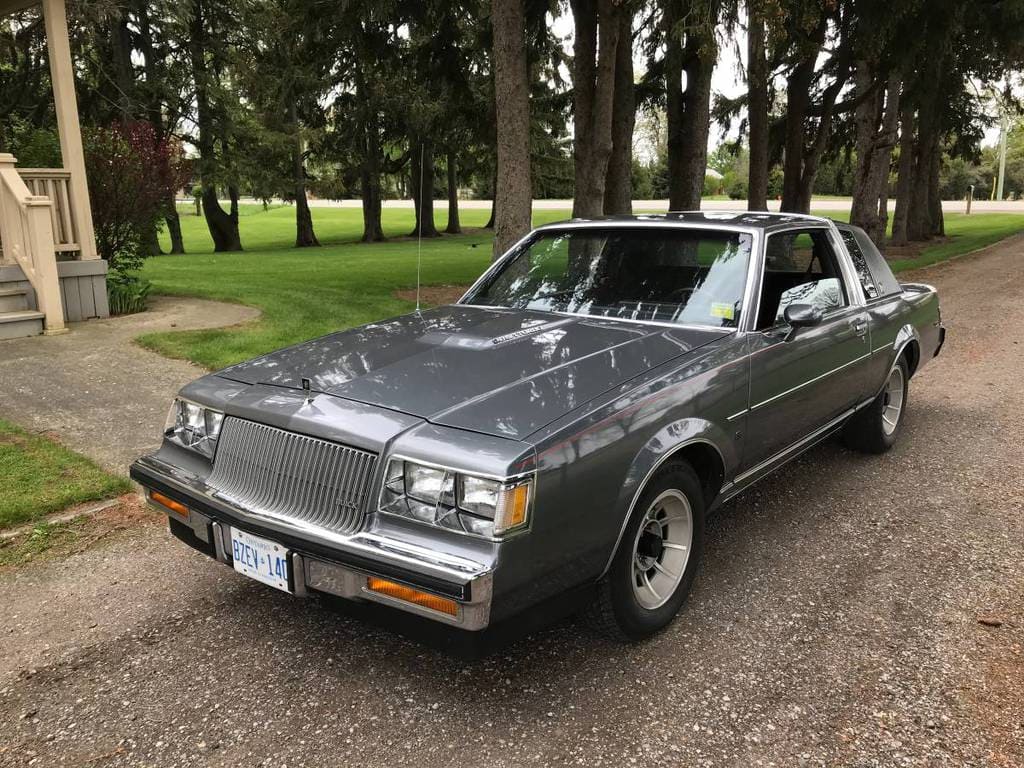 Sponsored Post Contributed by NewOldCars.com, a car finding blog and classifieds.
"Industry Insights" is a new web series from American Collectors Insurance in conjunction with Andre Clemente, founder of NewOldCars.com. We look forward to sharing Collector related insights, vehicle spotlights, buying tips, & much more. Enjoy!
---
The Grand National needs no introduction. Neither does the GNX. But how about a Regal Limited Turbo? Or a WE4?
You see, while the GN and GNX steal the spotlight, these weren't the only turbocharged Regals available in 1987.
In fact, 1987 was a special year – it was the only year the turbo engine package (LC2) could be ordered as a standalone option on any Regal (not just Grand National). Same with the GN's blacked-out Exterior Sport Package. This was the only year you could order a turbocharged Buick in a color other than black or grey.
Now, since Buick customers could mix and match Grand National parts with different Regal models, this meant that a luxurious Regal "Limited" (plush velour bench seating, pillows, column shift, wood/chrome interior trim, vinyl landau roof, hood ornament etc) could be ordered with the Grand National's turbo engine, as well as the GN's "Turbo" bulge hood.
This car was known as Regal Limited Turbo-T, and it was one of the greatest "sleepers" the auto industry had ever seen. Only 1,035 were ever made. In comparison, Buick made 20,193 Grand Nationals in 1987.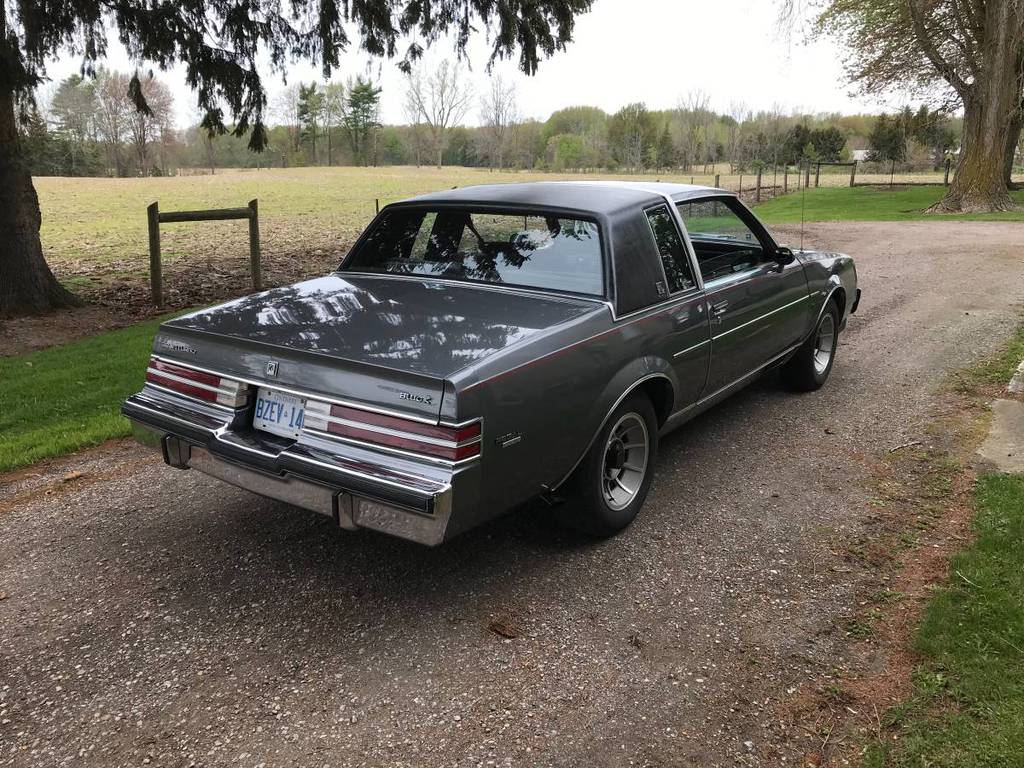 To be clear: The Turbo-T replaced the T-type from previous years. All Regals that included the Turbo package (LC2) and T-Package (Y56) were considered Turbo-T's. (a "Special Turbo Package" (WE4) was also available that included the blacked-out Exterior Sport Package found on the GN. Regals in this configuration only came in black and are known as the "WE4" Turbo-T).
The Turbo package included the Grand National's Turbo V6, 3.42 Axle, LED tach and boost gauge. The T-Package includes a leather wrapped sport steering wheel, 15×6 aluminum Sport wheels, Eagle GT Blackwall tires, "Turbo-T" fender badge, and the same "Gran Touring" suspension (FE3) as the Grand National (but with a softer tune – the GN's suspension was slightly stiffer).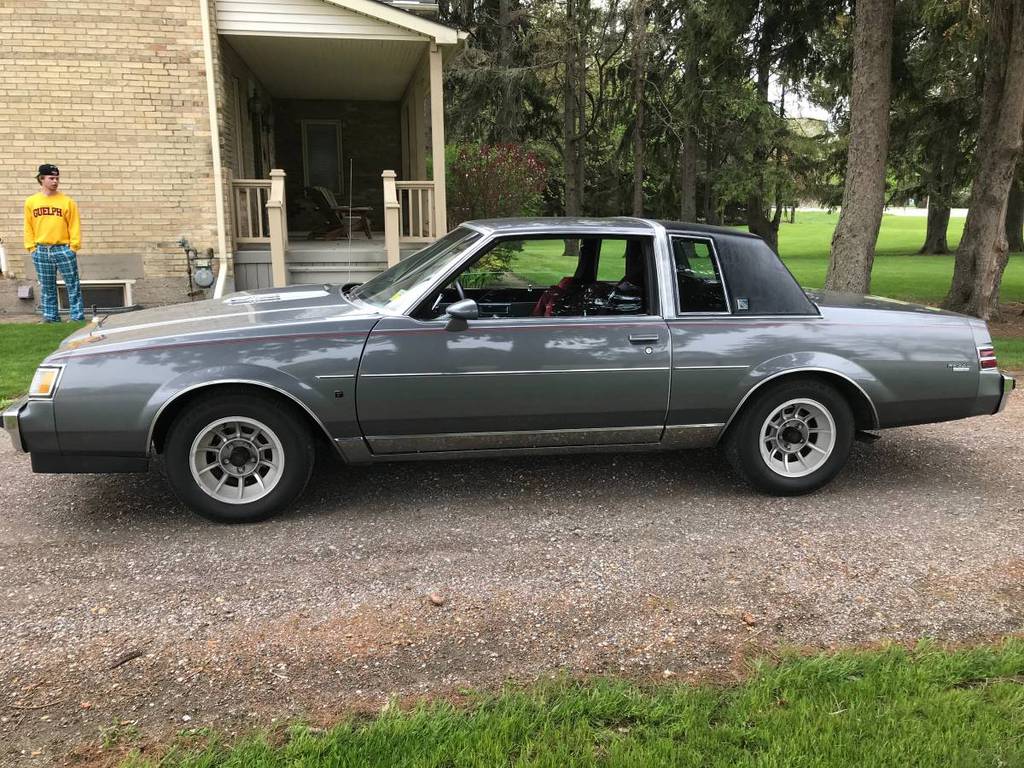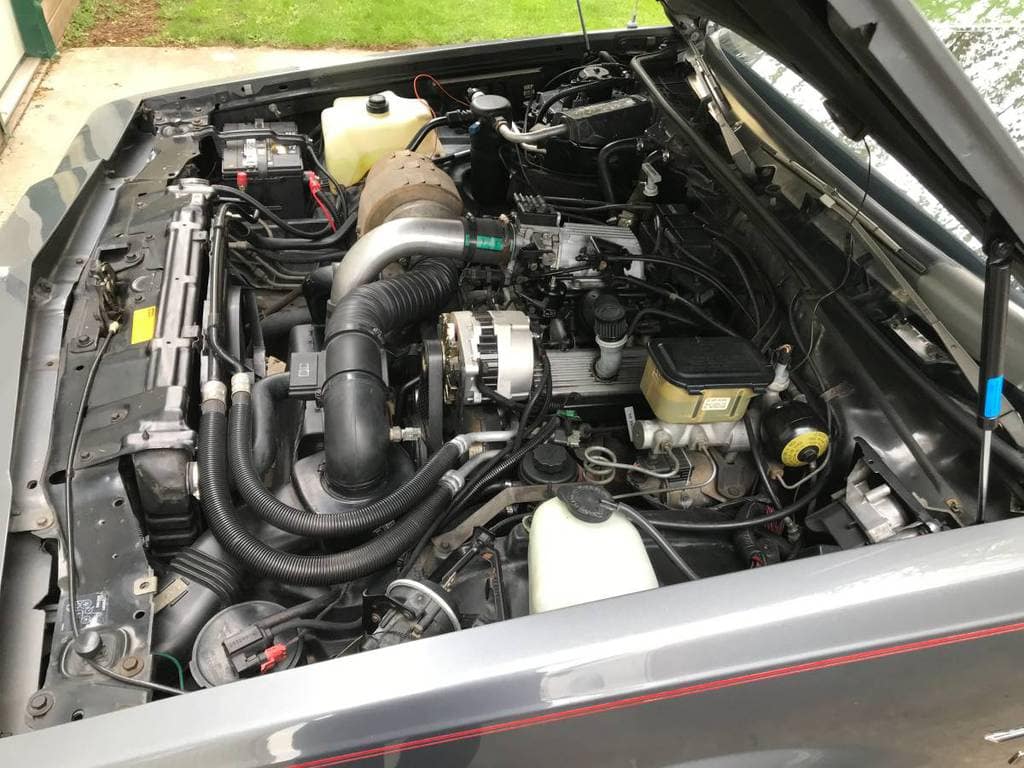 The wheels, bumper supports, and rear drum brakes were actually aluminum on these Turbo-T's, as opposed to cast iron/steel on the Grand National. This meant that almost all Turbo-T's were slightly faster than the Grand National thanks to less weight, as well as launch harder due to better weight transfer of their softer suspension.
I say "almost" because the "Limited" models you see here likely canceled out the weight advantage with the added luxury options, but hey … when you can line up next to a Grand National at a stoplight, engage "Drive" with your column shift, and keep pace with the GN with one hand across the back of your bench seat in comfort … who's complaining?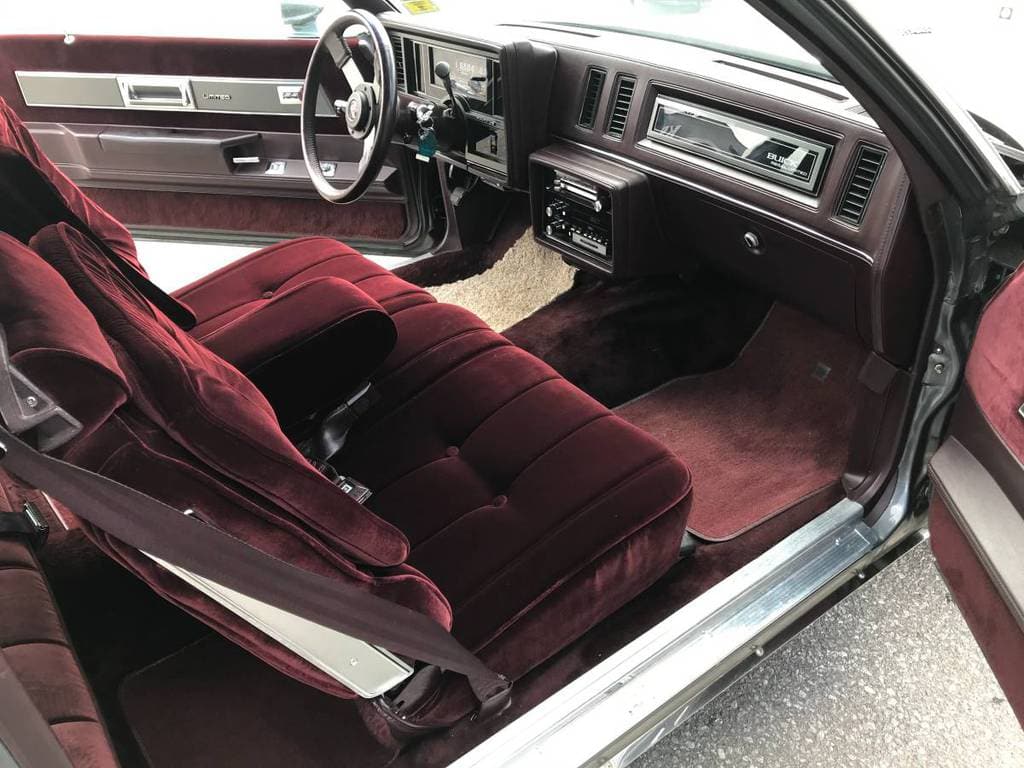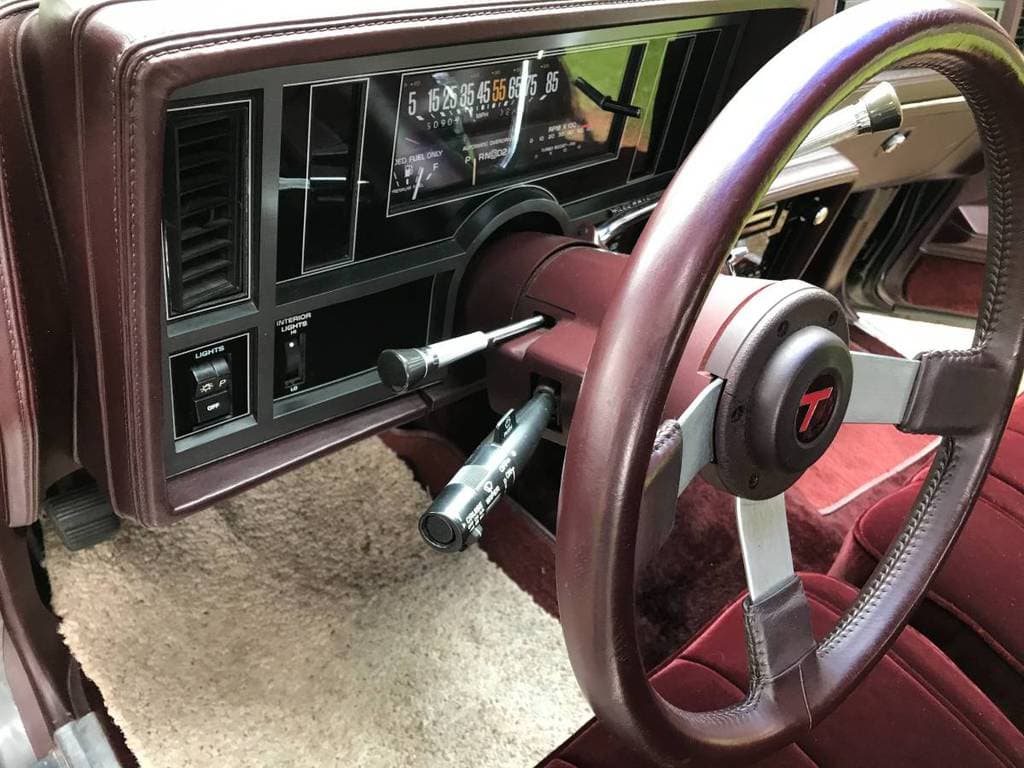 Fun fact: Despite the reputation for speed, all turbo Buicks came with an 85mph speedometer. An 85 MPH speedometer mandate was enacted in 1979 in an attempt to reduce accidents and reduce fuel consumption – all U.S market cars had to use an 85 MPH speedo. The mandate proved to be ineffective and was ended in less than 2 years, allowing car makers to switch back to triple-digit speedometers. However, GM felt it would be a waste of money to swap speedometers again on a car that would see a complete re-design in 5-6 years. So the 85 MPH speedo was left on.