Sponsored Post Contributed by NewOldCars.com, a car finding blog and classifieds.
"Industry Insights" is a new web series from American Collectors Insurance in conjunction with Andre Clemente, founder of NewOldCars.com. We look forward to sharing Collector related insights, vehicle spotlights, buying tips, & much more. Enjoy!
---
In the world of car collecting, original paint matters. It's not just for verifying accident history. Original paint is stronger and longer lasting than any respray.
It is more resistant to stone chips, peeling, excessive machine buffing and car washes.
Naturally, collector cars wearing their original finish (in prime condition) will bring a premium. This is especially true when it comes to classic cars, but finding a 40 year old car wearing its original paint is incredibly difficult. Yet many exist, and it's quite spectacular when you think about how much activity your paintwork sees after 40 years – from highway driving, parking in the sun, frequent washing, detailing, moving in and out of storage, etc – a vehicle that retains its original paint for 30 or 40 years later says a lot about how well the car was cared for, and it says even more about its owner.
The problem is that most buyers aren't experts at inspecting for paintwork, so it's easy for mischievous (or unknowing) sellers to claim that the paint on their old Mustang is "all original". To make matters worse, cars of the '60s and '70s were painted mostly by hand in environments with low quality control, so most old cars left the factory with visible overspray (some more than others).
This leads to an easy line of defense for sellers when questioned about some body-color paint on the control arm of their "unrestored car":
"Ah, that's factory overspray. These cars were painted by hand, they all have that."
Oh boy. Absolutely not. Time to clear the air…

What Isn't Factory Overspray
First of all, you need to understand exactly how a car was painted back in the day. It doesn't matter what decade the car is from, there is one inescapable fact that applies to all metal-bodied cars built since the beginning of time:
All Cars Are Painted At The Factory As A Bare Shell
"Bare shell" means no other components installed – no suspension, no frame (for body-on-frame cars), no exhaust, no gas tank, no interior trim pieces or glass. No stickers or labels. No door latches. Not even side mirrors. No weatherstripping or wiring. All of that stuff is added on the assembly line after the car is painted.
Think about it – how could any rubber or electrical component survive the extreme temperatures of the factory the baking ovens? (Answer: they can't.)
So if you see body-color paint on any of these items when inspecting a car, guess what? It isn't factory overspray!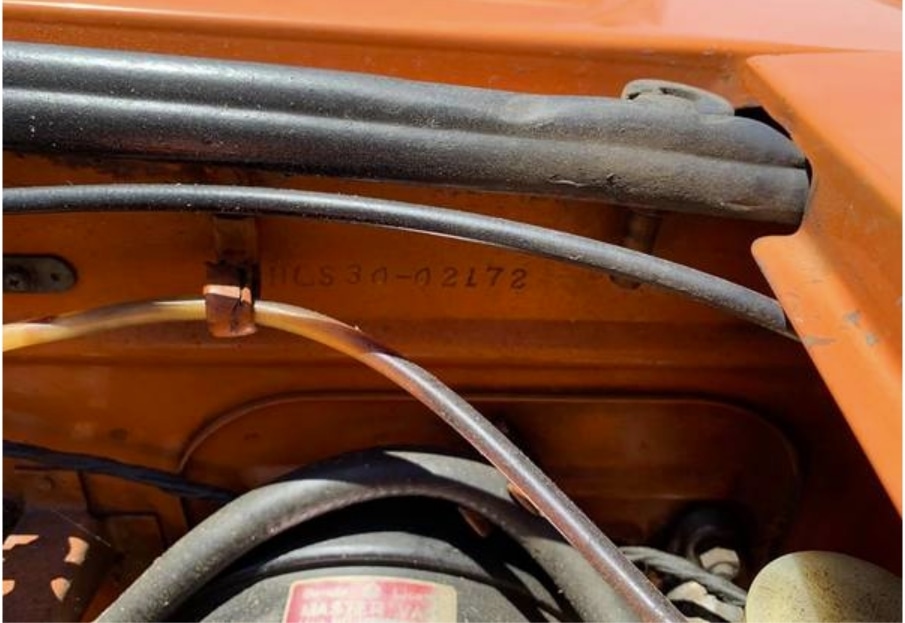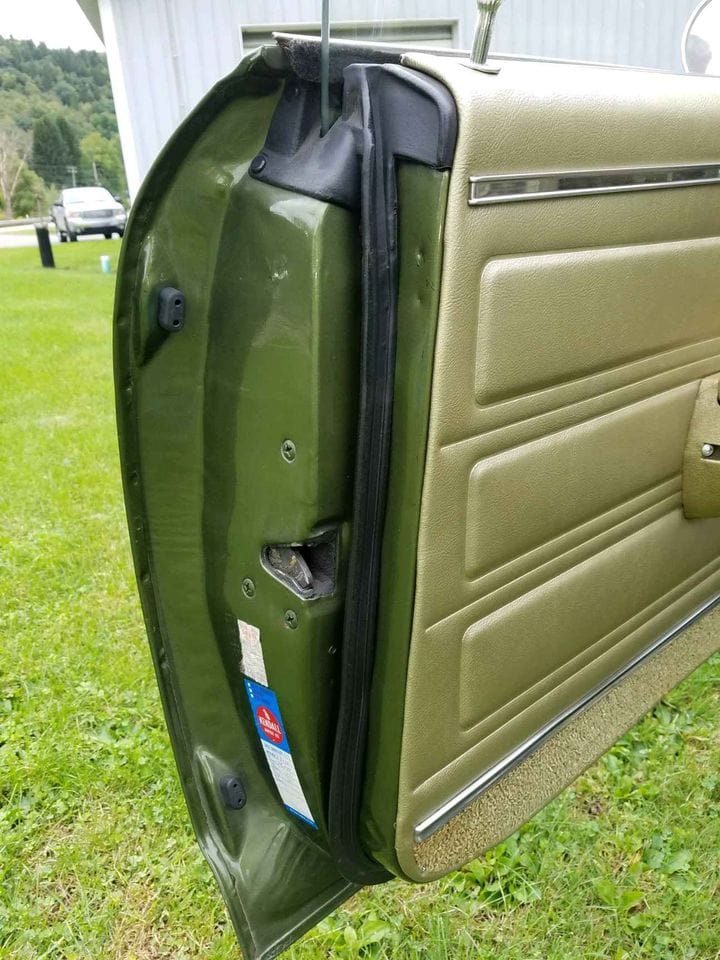 In fact, just about every component that is attached to the car via a phillips head screw is installed after the car is painted. The only hardware on a vehicle that can be painted body color is any hardware that holds a body panel to the main body. It is unavoidable for these body bolt heads to be painted as the vehicle passes through the paint booth.
What Factory Overspray Actually Looks Like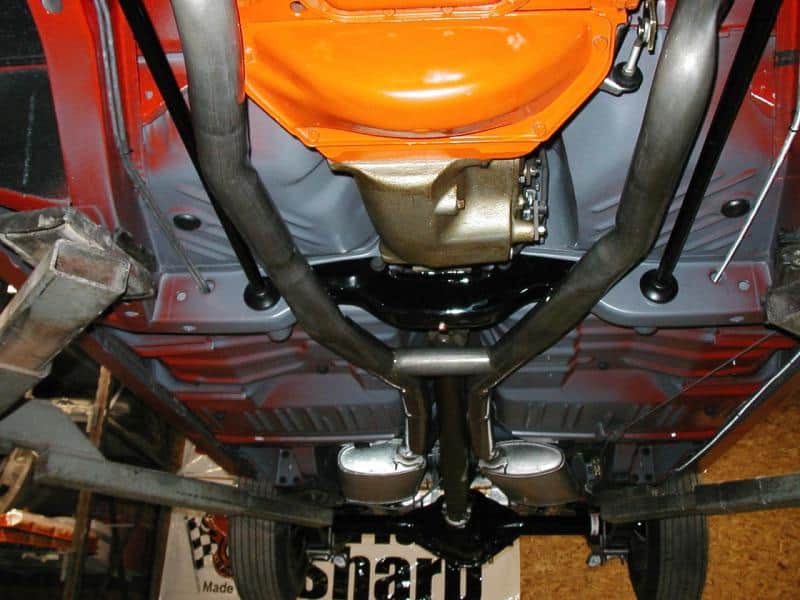 Study the details in this picture carefully. You are looking at a Dodge Daytona that was factory ordered with no undercoating (presumably to save cost and weight, for racing purposes). While this varies per manufacturer (European cars are different), Dodge happens to apply undercoating after the vehicle body is painted. This means the undercoating usually covers up most of the overspray underneath. But in this rare example, we have a clear view of where factory overspray lands – and what do you notice?
Overspray is only located on the physical body of the car (floor pans, body bracing, etc). Everything from the brake lines, exhaust, crossmember, body bushings, and plugs are untouched. Again, these are all items that are installed after the car leaves the paint booth.
Also, being a unibody, you will see overspray on the subframe rails. A body-on-frame car will not have any overspray on the frame.

Watch How it Was Done At The Factory
Thanks to the internet, certain individuals have uploaded old assembly plant documentaries from the '50s, '60s, '70s, and so on. Watching these old factory films will reveal exactly how a car was painted and assembled during that time period, including the order in which things were installed and the techniques used (or not used…). Obviously, certain cars will vary drastically from the norm (fiberglass cars like Corvettes, Porsches, unibody cars vs full-frame cars, etc), but the more you watch, the greater your understanding of the factory paint process becomes, making it easier for you to spot non-factory paintwork.