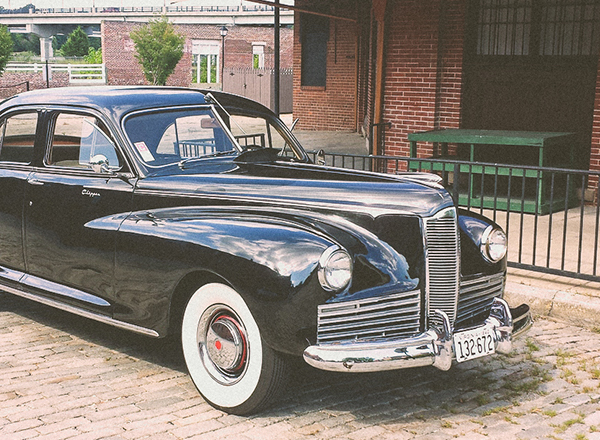 When we have a passion for cars, we automatically begin to see ways in which we can fix miscues and increase the value of every vintage car we come across. It's a hobby that we couldn't imagine living without, but soon we think about insuring our prized possession to help us receive the coverage and protection we need in case something happens.
Often, these classic cars have been in the family for generations. They've been kept up and restored, and you've spent all of your spare time working on its maintenance. When you get behind the wheel, you draw the attention of everyone on the road. As an attention grabber, protection against damage is vital, so seriously weigh the options of insuring your classic car.
Even when on display at a showroom, policies can take transportation, parts, and mileage into account. We've provided some of the top reasons why a specialized insurance policy for collectors should be considered.
Agreed Replacement Value. Specialized collector insurance companies know the pride you have in your cars, and work with you to agree on a replacement value. Unlike traditional insurance, which takes the viewpoint that the value of your car will decrease over time, collectors insurance prices are based on the current assessment value of the car and the price the particular vehicle has brought at auction. In the event of total loss or destruction, as devastating as that will be, your agreed upon replacement value will be paid in full.
Share Your Enthusiasm. Collectors' insurance policies are designed for enthusiasts who wish to protect their hobby. When speaking with the right insurance company, your enthusiasm for your car will be equally matched by the agent. You don't want to have to explain that your car is worth x amount of money, but the insurance company depreciates its value. Specialized agents know your goals, and work with you to ensure your coverage exceeds your needs.
Save Money. A well-known company that provides classic car insurance will construct a policy that is most affordable to you. If it's a collector's item that you don't drive every day, your plan can implement limited mileage. Traditional car insurance agencies include a variety of coverage policies that don't affect you and your vintage automobile. Eliminate the unnecessary coverage that you will never experience with limited driving.
Coverage During Transportation. You can read more about our C.A.R.E. (Collector Auto Reimbursement Endorsement) Plan here, but collectors insurance makes sure you're covered through transportation and showroom floors. You don't want to be left without insurance if an accident occurs on your way to a car show or exhibit. Take this scenario for example: December 5, 2011, an 11 car crash involving highly priced vehicles occurred, resulting in the destruction of $4 million worth of sports automobiles. If your vintage car was involved in a crash of this magnitude, you'd want to be sure you're covered, especially when it's due to another's negligence.
When you have a vintage car and are looking for the best coverage to protect your investment, check out American Collectors. Our simple process, number of discount opportunities, and flexibility for each policy allows us to offer you the coverage you need. Make sure your insurance is superior, just like your vehicle.