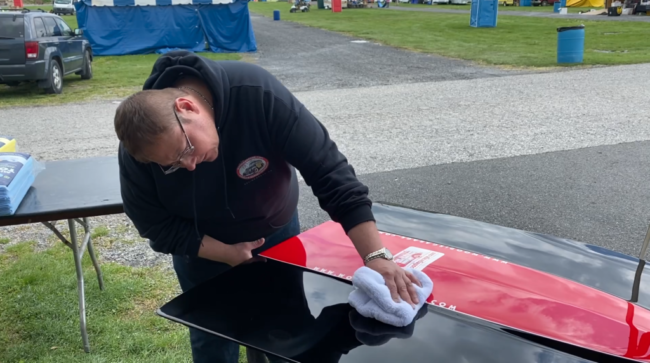 Nothing increases the joy and confidence we have in our Collector Cars quite like a good wash and detail!
David Verderame and his team are Professional Detailers and Licensed Distributors of Griot's Garage car care products. We recently stopped by their booth at Spring Carlisle Collector Car Flea Market & Car Corral to get the "dirty-low-down" on everything clean! Join us as we speak with David and listen to him break down what is most important in the car care and detailing process.

Spoiler Alert: Utilizing the infamous "wax on, wax off" technique may not be in your best interest!
Check out the longer version — where David shares tips & tricks to get your Collector Car to stand out from all the rest, as well as tackles those irritating swirl marks that many of us experience from time to time — by clicking here. Best of all, Griot's Garage products are made with both the Detail Expert and everyday Collector Car owner in mind!
We enjoyed spending time with a Detail Professional and gaining information while learning new techniques that are best shared within the Collector Car Community! Have an idea for a topic you'd like us to share? Feel free to comment below!