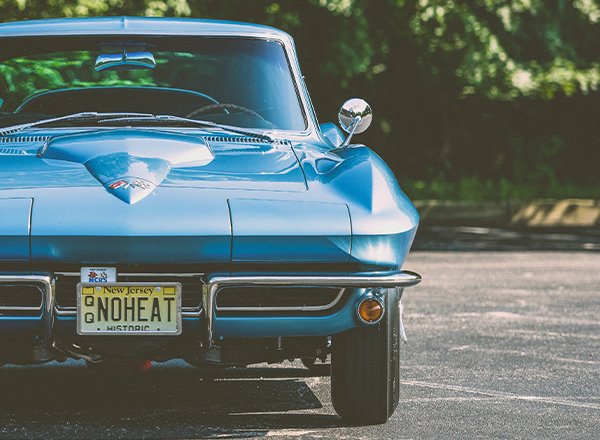 For those of you who missed our commercial, we thought it would be a good idea to spend some time going over what makes a classic auto insurance policy from American Collectors Insurance the only feasible option for classic car collectors.
Agreed Value
Foremost, Agreed Value is a policy feature that benefits classic car collectors more than anything else they use to protect their vehicles. Why? Because Agreed Value guarantees that a classic automobile will not depreciate in value. Why does this matter, you ask? Because with a standard insurance policy, vehicle owners do not recover the actual value of their vehicles in the event of a total loss, nor are they compensated fairly when damage occurs.
Agreed value works like this: The collector and American Collectors Insurance agree on a set of "rules," like the car will be kept covered, it will be stored in a garage, and it will not exceed a certain number of miles in a year. Sounds great, doesn't it? In fact, regarding mileage, there are several options available for policyholders to choose from.
Mileage Plans
Not every classic car owner is the same. So, naturally, not every classic car owner is going to drive the same amount of miles. With American Collectors Insurance, collectors can choose from three mileage plan options: 2,500 miles, 5,000 miles, or the "Freedom Tier" plan, which allows for general use and coverage up to 7,500 miles annual.
TLC
Traditionally, it stands for "tender love & care." However, with American Collectors Insurance, TLC stands for "Towing & Labor for Collectors."
With TLC from American Collectors Insurance, policyholders are reimbursed for emergency expenses on the road. Things like towing, lock-outs, and roadside assistance are all covered with American Collectors Insurance's classic car policies.
Other Details Worth Noting
Spare Parts Coverage – When it comes to spare parts, policyholders with American Collectors Insurance can get up to $500 coverage on those parts that are lost or damaged at no additional cost.
Inflation Guard – In the event of a total loss, standard auto insurance depreciates the value of a vehicle. An American Collectors Insurance policy adds up to 6% at no additional cost.
Coverage for Vehicles in Restoration – Those currently in the process of restoring a car can, in fact, insure the vehicle being restored.
Multi-Vehicle Discount – With the multi-vehicle discount, collectors who insure more than one classic vehicle with American Collectors Insurance are eligible for discounts!
To learn more about collector car insurance, or to speak with a live, licensed representative, call us at 800-360-2277.