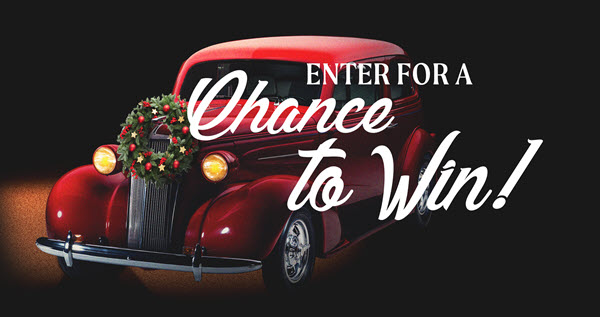 Winners for American Collector Insurance's Winter Holiday themed Collector Car photo contest have been selected!
View Winners Here:
https://americancollectors.com/articles/winter-holiday-2021-contest-winners/
Important Contest Details & Dates:

#1: Upload a photo of your decorated collector car between December 9th and December 16th, 2021.
#2: If your upload adheres to the contest rules, it will be approved and you will receive a shareable link to your entry on December 17th.
#3: Share your link and earn votes for your entry from December 17th through December 23rd.
#4: After the voting period ends, American Collectors Insurance's staff will pick 3 winners from the top 10 vote-getters. Check back on December 24th to see if you've won!

Prizes:
1st Place: $100 Amazon Gift Card + Appear on American Collector Insurance's 2022 Holiday Card!
(View our 2021 Holiday Card featuring the 2020 Winter Themed Photo Contest winners HERE.)
2nd Place: $50 Amazon Gift Card.
3rd Place: $25 Amazon Gift Card.