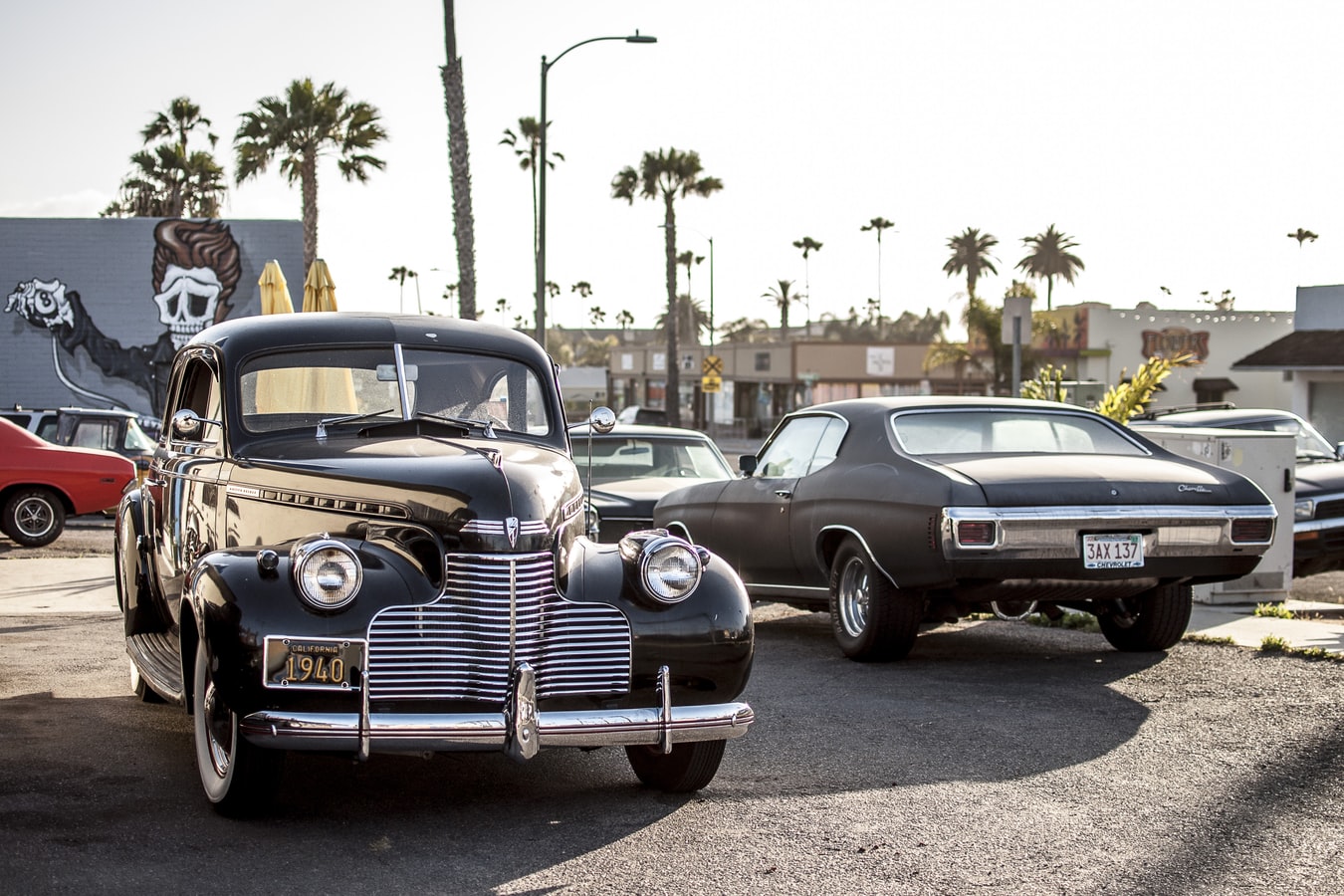 Classic car transportation is necessary if you plan on selling your vehicle, buy a new vehicle for your collection, or if you need to move your vehicle across the country for a show or work from a specialist. Shipping a classic car is not as easy as shipping most other kinds of freight. You have a lot of time and money invested in your vehicle, and special care is needed to make sure classic car transportation is conducted safely and efficiently. In order to make an informed decision about transporting your classic car, it helps to understand the process and your options.
Two Types of Classic Car Transportation
You have several options available when shipping classic cars, and the type that's best for you will largely depend on your comfort level and the protection your vehicle needs.
Open Transport
Open transport is often more economical due to a lower classic car transport cost, but offers less protection to your vehicle in exchange. This type of transport involves loading your car onto an open trailer and securing it in place. That means that even if tarped, your vehicle is still susceptible to scratches, dings, and damage from inclement weather. This last point should be especially concerning if you live in an area prone to hail. If shipping your vehicle over water, RORO transport, or roll-on/roll-off transport, involves your vehicle being driven onto the deck of a specially outfitted cargo ship, parked, and secured alongside other vehicles.
Closed Transport
A safer choice for classic car transport, your vehicle is loaded into an enclosed trailer where it is secured and the outer door sealed and locked. Over-water travel can likewise be closed by shipping a classic car in a steel shipping container. These containers, which can be up to 40-feet long, are completely enclosed like box trailers with your car secured inside. The containers are then loaded onto a ship for transport.
While both types can transport your classic car effectively, open transport is best used when shipping classic cars that are meant to be projects that already have exterior restoration planned, while closed classic auto transport is the better choice for vehicles in pristine condition.
Find the Right Transport Company
Make sure you choose an experienced transport partner that has the right equipment to get the job done without damaging your classic car. Transport companies should use nylon straps and choke, rather than metal or chain that can damage your vehicle. Care should also be taken in loading and unloading to minimize any risk of damage and extraneous time on the vehicle's engine, if operational.
Here are some of the top car transport companies:
Transportation Brokers vs. Fleet-Owned Companies
Before hiring a classic car transportation company, you should weigh the pros and cons of going with a broker or opting for transportation with a fleet-owned company.
Put simply, the main difference between a broker vs. fleet-owned carrier is that a broker does not own or directly manage the fleet of trucks used to transport cars. Rather, they act as middlemen, handling the logistics of shipping your car but without direct oversight of how it's transported or shipping routes. This makes it easier to book classic car transportation to virtually anywhere in the country, but you may experience difficulties trying to communicate with middlemen instead of the actual shippers, dispatchers, and drivers.
Fleet-owned companies, like the name suggests, own and operate the trucks they use for transporting your classic car. While these companies tend to be smaller (most operate just a handful of trucks,) you'll usually get the benefit of more tailored and attentive service. However, because you're likely going to be working with a smaller business when contracting a fleet-owned company, you'll have virtually no oversight on the company's shipping route or how they handle your car.
Prepare Your Vehicle
Check your carrier's instructions for preparing your classic car for transport. There may be restrictions on personal items left inside, the amount of fuel in the tank, or other safety considerations. You should also make sure your vehicle is clean and inspect it carefully. Take pictures of the entire vehicle in good lighting from multiple angles. This will help you spot damage if there's an incident while shipping your classic car.
Protect Your Vehicle
Standard car insurance doesn't offer the same level of protection as classic car insurance, and the insurance carried by classic car transport companies often only covers negligence. It's important to cover your vehicle with an agreed value policy that will help you recoup your investment of time and money in the vehicle if it's damaged in transit or by unforeseen circumstances.
An agreed value insurance policy is based around the value you've agreed to with your insurance specialist, that way restoration or modifications you've made that elevate your vehicle's value above the model's fair market price are recognized and covered.
Follow Through On Your Transport Arrangements
Read and understand the terms of your contract with the transport company. In addition to preparation instructions, there may be drop-off conditions you'll need to make sure the recipient– if you're not meeting your classic car at the end of its transport journey–needs to know. Depending on the transport company, you likely will have the ability to track your vehicle in real-time as it makes its way to its destination.
Take advantage of this innovation to stay informed and keep the receiving party informed. If there is a problem with the transport, document it and contact the collector car transport carrier immediately. By being proactive throughout the antique auto transport process, you're helping to create a better experience for you and safer transport for your classic car. If you have a horror story about shipping classic cars, let our community know so we can help other collectors avoid a similar fate!
Coverage For Collectors
We built our policies to protect the same kinds of collections we've built ourselves. Each of our insurance specialists understands the passion that goes into the pursuit of your hobbies because they have that same drive. Protect your passion and get a free quote from American Collectors Insurance on a policy with features tailored to your collection.