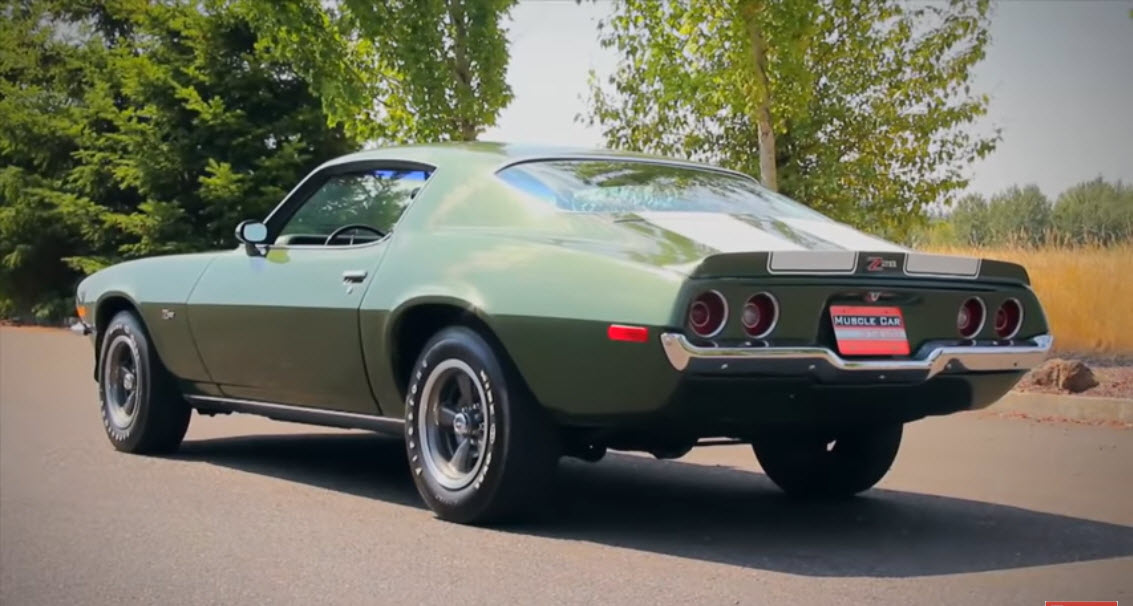 After 3 years of the First-Generation Camaro, Chevrolet came out with a brand-new (Camaro) model for 1970. The basic design concept carried over from the First-Generation. Although, the design remained the same, overall the car was longer while also featuring a fastback roofline and ventless full-door glass without rear-side quarter windows. Muscle Car of the Week refers to this as a "fresh design".
There were several different package options for buyers to choose from for these Second-Generation Camaros. There was of course the base model option as well as, the Rally Sport option, Super Sport package, and the Z-28 Special Performance Package.
| | | |
| --- | --- | --- |
| Model | Engine | Rating |
| Super Sport (SS) | 396 cu in | 350 hp |
| Big Block V8s | 402 cu in | 375 hp |
| Rally Sport | 350 cu in | 360 hp |
| Z-28 | 350 cu in | 360 hp |
The above chart displays the engine for each model, as well as the horsepower rating.
Some of the additional features for this newer generation Camaro include, wider doors to permit easier access to the back seat, new pull-up handles making it necessary to push in the lower button to open the door. For improved roller protection and noise reduction, a new double-shell unit roof was added. A Convertible option was not available making this generation Camaro the only one without one.
Heading into the vehicle, some new characteristics include a new curved instrument panel featuring round dials along with other switches that could be found in front of the driver. Looking towards the lower section of the dash area, the heating and air conditioning could be located, as well as the radio and cigarette lighter & ashtray. They even took it as far as updating the seats for this model Camaro. Incorporated were new Strato bucket seats, unique for these 1970 models. These were featuring a squared-off seatback with adjustable headrests. The seating in the back contained two bucket cushions as well as, a bench seat back. This bench was thanks to the higher transmission tunnel.
As a surprise to some, this model is often referred to as a 1970 ½ because the 1970 model was introduced to the assembly plants February of 1970 which is halfway through the model year. The 1970 model Camaro is considered by many, the most desirable of the earlier second-generation Camaros.
If you have a classic or collector vehicle you want to protect, contact us today about classic car insurance. Call 1-800-360-2277, Monday- Friday from 8:00 a.m. to 8:00 p.m. EST & Saturdays from 8:00 a.m. to 5:00 p.m. EST. You can also email us at info@americancollectors.com.