American Collectors Insurance has partnered with experienced valuation experts like NADA and VMR Auto Guides to create and release a first of its kind classic car valuation tool that allows users to find an accurate quote for their collector cars! Our valuation tool compares collector and classic car data from offline and online sources including historical sales prices and/or current asking prices on available inventory to help you and your clients develop a more accurate estimate for their prized vehicles.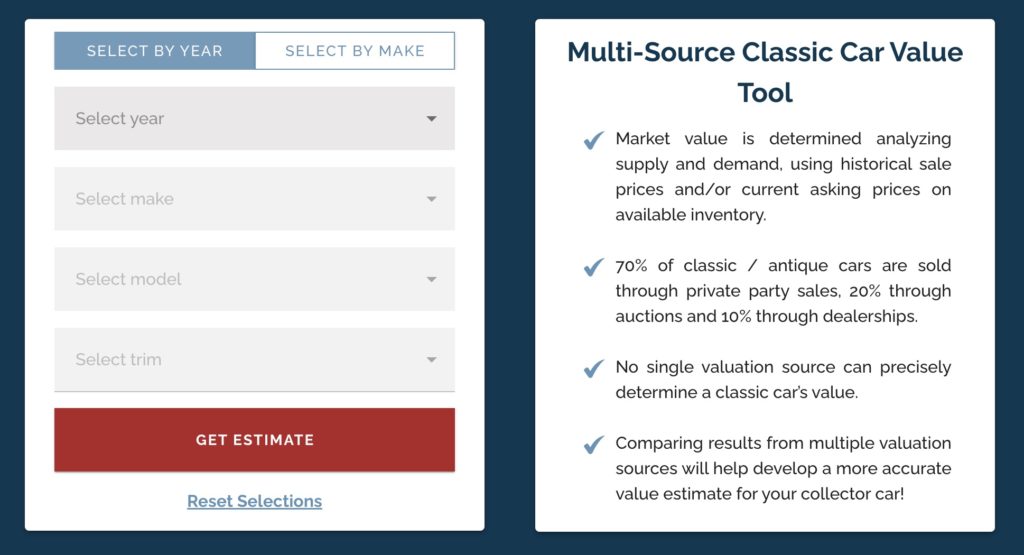 Click below for more information and to start using American Collectors Insurance's valuation tool today!
Visit Classic Car Value Scout.
Please note: Values shown on this tool are only a reference point and are not conclusive for any individual car's insurable value. Prices may vary based on any modifications your client may have made to their vehicle.